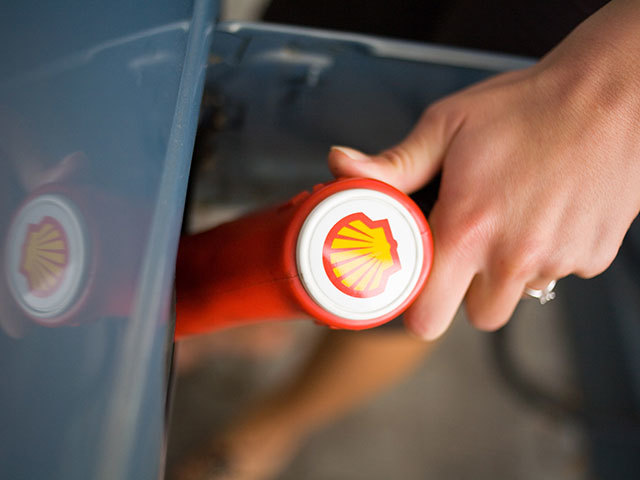 Royal Dutch Shell Plc's biggest takeover, the subject of intense investor scrutiny during crude's collapse, is starting to pay off as Europe's largest oil company chalks up its highest profit in five quarters.
The cash now generated by BG Group Plc — acquired by Shell for $54 billion in February — outstrips its spending, while production has risen by about a third in two years, Shell Chief Financial Officer Simon Henry said Tuesday. The integration of its assets has been completed "well ahead of time," he said.
Shell Chief Executive Officer Ben Van Beurden, who's faced criticism that he overpaid for the oil and gas producer, has vowed to boost savings from the deal and use higher cash flows to safeguard the dividend. While Shell built up record debts of almost $78 billion following the acquisition, its third-quarter results show that higher production, deeper cost cuts and tighter spending are boosting the bottom line.
"Investors can finally see what the new Shell can do," said Oswald Clint, a London-based analyst at Sanford C. Bernstein & Co. "The BG acquisition is finally delivering."
The Anglo-Dutch energy giant said profit adjusted for one-time items and inventory changes rose 17 percent from a year earlier to $2.79 billion, exceeding the $1.79 billion average analyst estimate. Cash flow from operations, a key measure of financial strength, surged to $8.5 billion, more than triple the second-quarter figure.
BP Plc, Total SA, Exxon Mobil Corp. and Chevron Corp. also beat earnings estimates, showing that Big Oil is managing to adapt to low energy prices after two years of painful cost-cutting.
Crude's collapse began in mid-2014, and by early April 2015 — when Shell announced its acquisition of BG — it was down more than 40 percent. As prices sank below $30 in early 2016, many were questioning the rationale behind the deal.
Shareholder Standard Life Investments said the plan was "value destructive" and it would vote against it. When the acquisition was announced, Carmignac Gestion SA fund manager Michael Hulme said that making a success of it would "require a more-than-healthy degree of optimism."
In response, Van Beurden cut spending further, promised higher returns and said Shell would generate cash at lower oil prices. On Tuesday, the company said capital investment will be about $25 billion in 2017, at the bottom of its $25 billion to $30 billion guidance and lower than this year's $29 billion.
Not all its competitors reported such rosy results. Although BP and Exxon both beat estimates, earnings fell by 49 percent and 38 percent, respectively.
The oil majors have renegotiated contracts, curbed spending by billions of dollars, eliminated hundreds of thousands of jobs and have sold assets to weather the market rout. While crude has increased more than 30 percent this year, low prices continue to be a "significant challenge," Van Beurden said.
Shell's oil and gas production totaled 3.6 million barrels of oil equivalent a day in the third quarter, up 25 percent from a year earlier. BG pumped about 600,000 barrels a day in 2014, the level of output at which it was valued, and has ramped that up to an average of about 800,000 barrels a day this year, Shell's Henry said on a conference call.
"We are now seeing the benefit of the acquisition on the bottom line," he said. "In the future all we have to do is deliver it."