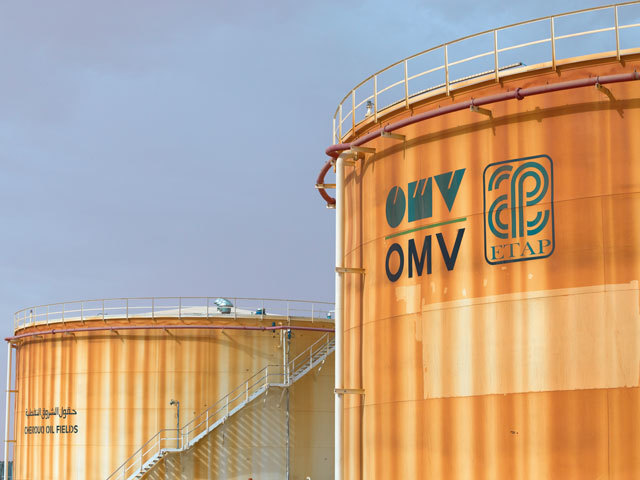 Saudi Arabian Oil Co., the world's largest crude exporter, is among second-round bidders for a Turkish fuel retailer owned by OMV AG, central Europe's biggest oil and gas company, according to three people with direct knowledge of the matter.
HSBC Holdings Plc is advising the Saudi company on the potential acquisition of Istanbul-based OMV Petrol Ofisi AS, Turkey's largest seller of petroleum products, two of the people said, asking not to be named because the talks are private. State Oil Company of Azerbaijan, or Socar, is also bidding, two of the people said. Opet Petrolculuk AS, a joint venture of Koc Holding and Turkey's Ozturk family is bidding as well, one person said.
OMV, which bought Petrol Ofisi for more than $2.5 billion in a series of transactions between 2006 and 2010 from Dogan Sirketler Grubu Holding AS, is selling the unit as part of plans to raise cash by selling assets and cutting jobs after the slump in oil and gas prices forced it to write down about 3.5 billion euros ($3.8 billion) of assets. Petrol Ofisi operates 1,785 petrol stations in Turkey and owns the country's largest fuel storage and logistics business.
Morgan Stanley is helping Vienna-based OMV sell the entire stake in the unit, people familiar with the situation said earlier.
OMV spokesman Robert Lechner said the sales process is continuing and declined to comment further. Koc Holding and HSBC declined to comment, while representatives for Aramco weren't immediately available to comment. A spokeswoman for Socar in Turkey didn't immediately return calls seeking comment.
Aramco is looking at downstream opportunities in Turkey and signed a memorandum of understanding with 18 Turkish companies last month, Chief Executive Officer Amin Nasser said Oct. 11. OMV had previously said the entire Petrol Ofisi business has a book value of 1.6 billion euros, though it may fetch $1.3 billion or less in the sale, according to Bloomberg Intelligence.