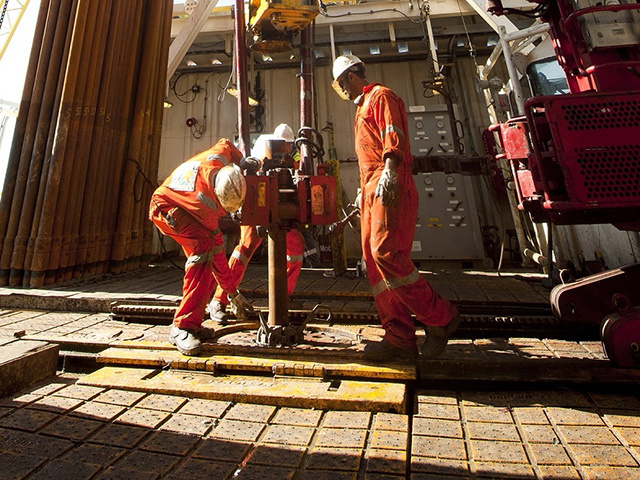 Opec today confirmed that its members had agreed to cut oil production by 1.2million barrels a day in an effort to rebalance the market.
Qatari energy minister Mohammed Al-Sada, who is also Opec president, said talks in Vienna had been a great success and had led to a major step forward.
The deal, which will run for six months and can be extended by a further six, caused Brent crude prices to climb more than 8% yesterday.
Mr Al-Sada said cartel members would reduce output by 1.2million barrels a day from January, lowering Opec's daily production ceiling to 32.5million.
Non-Opec countries have pledged to reduce output by 600,000 barrels a day, with Russia accounting for half of that total, he added.
Libya and Nigeria have been exempted from the cuts, while Iran has been permitted to raise its production levels to aid its recovery following the lifting of Western sanctions on Tehran.
Indonesia has also been made exempt as it is a net importer. Indonesia's Opec membership has been suspended, but the country could be reinstated later.
Saudi Arabia, the organisation's biggest producer, has agreed to the largest reduction – 486,000 barrels a day.
Bob Minter, investment strategist at Aberdeen Asset Management, said the cut was bigger than most people had expected and could push oil prices to between $56 and $60 a barrel.
He said: "People were seriously starting to question Opec's ability to react to what has been going on in the oil market and this reaffirms their ability to act as a group.
"Greatly increased demand for oil is not necessarily a given in the years to come. Trump might try to tear up the Paris Accord, but it's the likes of India and China that matter the most and they don't want to rely on oil.
"Opec is going to need to harness all of its powers of coordination and bargaining to chart this existential threat."
The organisation has published a table setting out how cuts will be spread across member countries.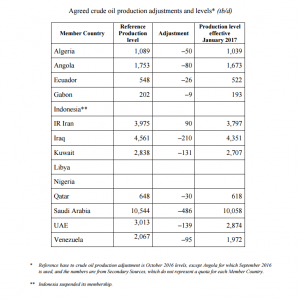 Recommended for you

Angola breaks with OPEC quota decision