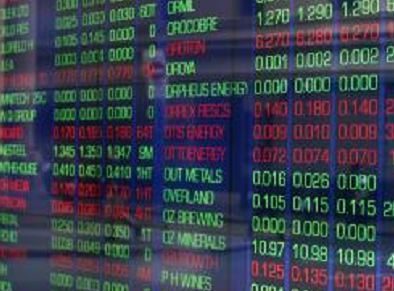 Noble Group Ltd. surged the most in over a year after it said it's in discussions with a strategic investor, which sources identified as China's Sinochem Group.
The global commodities trading houses' stock rose as much as 17 per cent in Singapore, its biggest gain since October 2015. The company is discussing a strategic investment, according to a statement Tuesday that didn't refer to Sinochem.
Any tie-up would deepen Noble's relationship with the world's biggest consumer of resources. China Investment Corp, the nation's sovereign wealth fund, is already one of Noble's largest shareholders, while food company Cofco Corp. agreed to buy Noble's remaining stake in its agriculture unit in 2015. Cofco's former chairman, Frank Ning, now holds the same post at Sinochem, a state-owned oil and chemicals group.
Margaret Yang, a market analyst at CMC Markets in Singapore, said: "I think it makes sense for the Chinese 'deep pocket buyers' to try to take this opportunity to gain exposure to the global supply chain.
She added that Noble is "deeply trapped in both internal and external challenges" and a Sinochem purchase "would not only alleviate its liquidity problem, but also enhance the company's credit profile and reinstate investors' confidence".
Early Stage
The conversations between Sinochem and the Hong Kong-based trading house are still at an early stage, the people familiar with the talks said on Monday, asking not to be named because the discussions are private. The Chinese group is interested in the international energy trading business of Noble, which includes oil, coal and natural gas.
Noble said in its statement: "No binding arrangements have as yet been entered into with respect to this possible transaction and, accordingly, there can be no assurance that this transaction will be concluded."
Noble chairman Richard Elman told Bloomberg last year that the company was looking for a strategic investor after it raised $500 million in fresh equity in June.
Elman, who is due to stand down later this year, said in an interview at the company's headquarters in September:
"A strategic partner is still very possible.
"But it has to be at the right time and the right candidate."
Noble feels it's now in a stronger position to negotiate a deal for a strategic investor, with its equity price stabilizing and bond prices rising strongly, according to one of the people.
The yield of Noble's bond maturing in 2020, which moves inversely to its price, fell last week below the key 10 percent level for the first time in more than a year, compared with an all-time high of more than 35 percent in January 2016. On the stock market, Noble shares were 12 percent higher at 22 Singapore cents by 10:55 a.m., having risen as high as 23 cents.
Sinochem Group didn't reply to phone calls and e-mails sent outside business hours on Monday. The talks between Sinochem and Noble were reported earlier that day by Reuters.
Noble has been fighting to prop up its finances after a torrid 2015 and 2016 during which its share price collapsed amid attacks on its accounting and the first yearly loss in almost two decades.
The trouble started in February 2015, when a group called Iceberg Research criticized Noble's accounting. The company dismissed the allegations as the work of a disgruntled ex-employee and started litigation against him. For months, the trading house sought to fend off the attacks, but as writedowns mounted, it changed course. Former Chief Executive Officer Yusuf Alireza quit in May and days later the company announced the emergency rights issue and said Elman would step down within 12 months. Jeff Frase and William Randall were appointed new co-CEOs.
Recommended for you

Eni offloads Dogger Bank stakes to Vårgrønn joint venture