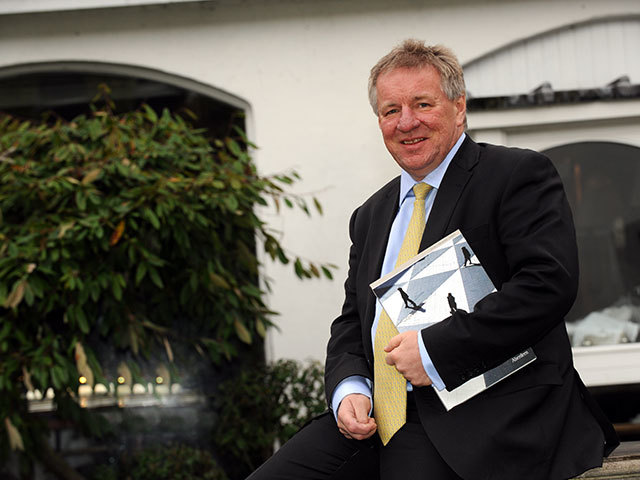 An £11billion deal to merge Aberdeen Asset Management (AAM) and Standard Life could be completed as soon as today.
News of the proposed all-share merger between the two Scottish companies, which would create one of the UK's largest fund managers, overseeing assets worth £660billion, emerged at the weekend.
Talks between the two firms were continuing yesterday, to "put the finishing touches to the deal."
A source close to the discussions said, "we are in the last act," and added that that an announcement on their completion could be expected today or tomorrow.
It also emerged that the name of the proposed combined business had not yet been decided, but would include elements of both company names.
Under the terms of the potential deal, AAM shareholders would own 33.3% and Standard Life shareholders 66.7% of the combined group.
Standard Life chairman Sir Gerry Grimstone would become chairman of the board, with AAM's chairman Simon Troughton becoming deputy chairman. AAM and Standard Life's chief executives, Martin Gilbert and Keith Skeoch, would become "co-chief executives."
In addition, Bill Rattray of AAM and Rod Paris of Standard Life would become chief financial officer and chief investment officer respectively.
If completed, the merger will be the biggest tie-up between two Scottish companies to date.
It is understood the firms have been in talks over the proposal for a number of months, with the discussions "intensifying" in recent weeks.
On Saturday evening they issued a joint statement confirming the merger proposal, which they said was subject to a number of conditions, including shareholder approvals.
The statement said: "Standard Life and Aberdeen's long-term success has been built through differentiated, but complementary, strategies that have delivered attractive growth and returns for clients and shareholders.
"The potential merger represents an excellent opportunity to leverage Standard Life and Aberdeen's combined strengths to create a world-class investment company."
The potential merger, the statement continued, would "harness Standard Life and Aberdeen's complementary, market-leading investment and savings capabilities which would deliver a compelling and comprehensive product offering for clients covering developed and emerging market equities and fixed income, multi-asset real estate and alternatives.
It would also, it added, "establish one of the largest and most sophisticated investment solutions offerings globally, positioning the combined group to meet the evolving needs of clients."
Standard Life has a market value of £7.5billion, making it twice the size of AAM, which is worth around £3.7billion. The companies employ around 9,000 people between them.
Last month Martin Gilbert revealed a 3% fall in assets under management in the quarter to £302.7billion to a meeting of shareholders in Aberdeen. But he said the firm remained convinced of its strategy of investing in emerging markets where sentiment has been hit as a result of the outcome of the US presidential election.
In its annual report, released last month, Edinburgh-based Standard Life announced pre-tax operating profit of £723million, which was ahead of the expected £684million.