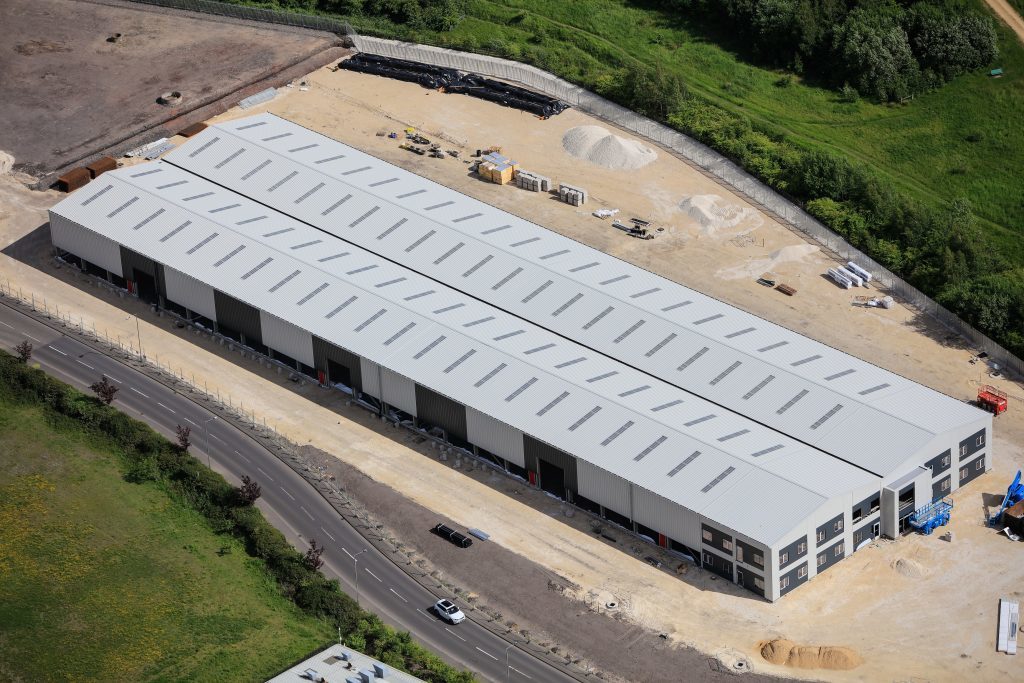 Balmoral Group's £10million investment in a new factory in Yorkshire is expected to create new employment opportunities in the area.
The Aberdeen firm said yesterday it was bucking a manufacturing industry trend by investing in people, facilities, processes, research and product development.
The new facility – due to open its doors later this year – is in Thurnscoe, close to an existing Balmoral operation in Barnsley which was acquired by the company in 2014.
Balmoral's tanks business currently supports more than 30 jobs in the area and a spokesman for the group said this could double in the next few years, given the right market conditions.
The new plant will have an epoxy coating production line, shot blasting unit, the latest laser cutting technology and fabrication facilities.
Epoxy is a special coating used for the steel tanks Balmoral is renowned for in a variety of industrial sectors globally. It is strong and highly chemical resistant, making the tanks particularly suitable for anaerobic digestion, wastewater, food processing and desalination markets.
Balmoral Tanks, which also has a design and production operation in Llantrisant, South Wales, has installations on major projects spanning Europe, North and South America, the Middle East and Far East.
Allan Joyce, managing director at the division, said: "Having built up a strong balance sheet over the years, we are in the enviable position of being able to invest in new technology.
"As an engineering company at our core, we have designed a plant and installed processes that will be at the very forefront of coated tank technology."
The group's spokesman added: "Political upheavals and global disruption have forced many manufacturing companies to either scale back their staffing levels and operations or, in the worst case scenarios, close the doors altogether.
"In stark contrast, Balmoral Tanks has invested more than £10million in a purpose-designed factory in South Yorkshire and an upgrade to its manufacturing processes for its range of epoxy coated and concrete tanks."
Employing about 500 people Balmoral Group has been providing services to the building, civil and environmental engineering, energy, marine, polymer engineering and processing industries since 1980.