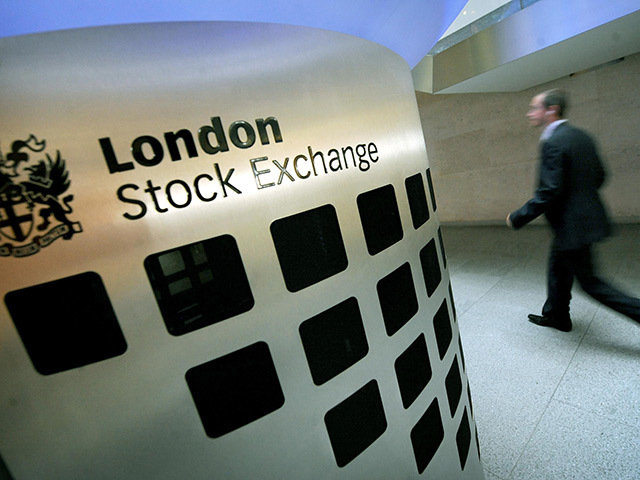 The London Stock Exchange "has made a very strong case" for oil giant Saudi Aramco to choose Britain for its expected 2 trillion (£1.5 trillion) flotation, a spokesman for Prime Minister Theresa May has said.
"Obviously there are lots of big stock exchanges which have an interest in Aramco, including the London Stock Exchange, which we believe has made a very strong case for it being based here," the spokesman told reporters on Monday.
Mrs May and London Stock Exchange boss Xavier Rolet met with the company's boss Khalid Al-Falih in April when they pressed home the advantages of bringing the listing to London, which is facing competition from rival financial centres including New York.
US President Donald Trump launched his own appeal in recent days, taking to Twitter over the weekend to say: "Would very much appreciate Saudi Arabia doing their IPO of Aramco with the New York Stock Exchange. Important to the United States!"
The White House said Mr Trump also pressed the issue during a call with Saudi Arabia's King Salman on Sunday, asking him to strongly consider a US listing.
Britain's financial watchdog recently put forward its proposals that would allow state-owned Saudi Aramco – which is preparing to list around 5% of its shares – to sidestep rules that companies must sell at least 25% of their shares to gain a "premium" status.
The move would create a new category of listing that could pave the way for Aramco to float in London in what is set to be the biggest initial public offering (IPO) in history.
Financial Conduct Authority chief executive Andrew Bailey defended the move in front of MPs last week, saying the requirement for a 25% flotation was "not a hard and fast rule".
"Twenty-five percent of one company is vastly different from 25% of another company in terms of liquidity and scale," he said.
Mr Bailey also confirmed the date of a previously reported meeting with the oil giant, saying it met with the finance chief on January 27 – which was just weeks before it launched consultations over "enhancements" to the market listing regime.
The FCA head said there was nothing out of the ordinary about the fact that the meeting took place.
"We meet people, that's what we do."
Recommended for you

Saipem teams up with Aramco for new national champion