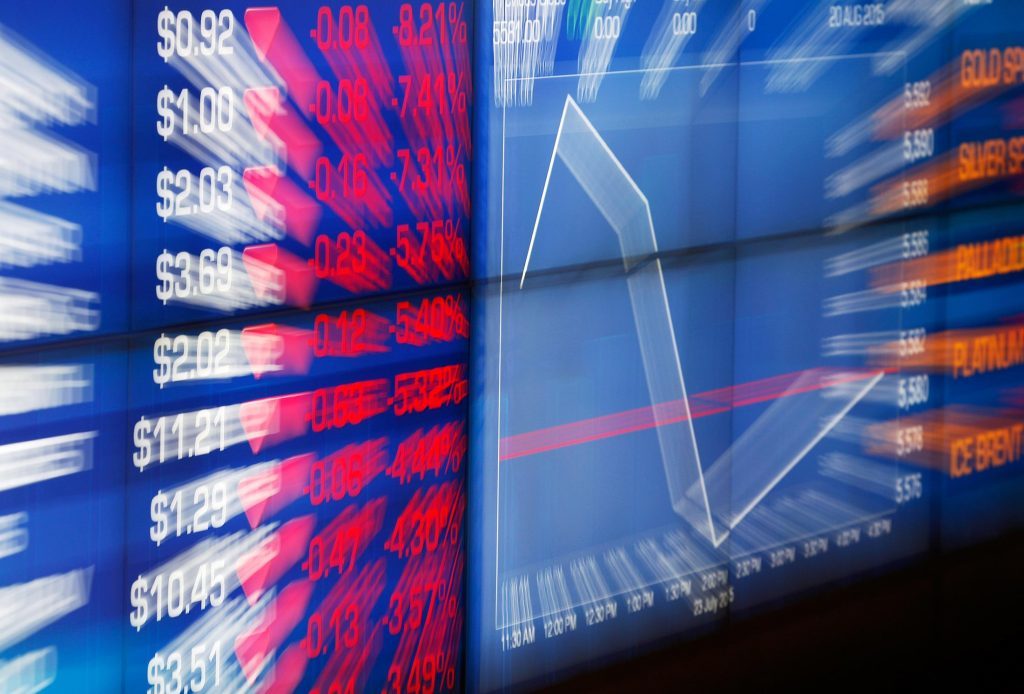 Exxon Mobil Corp. and Chevron Corp. are the dogs of the Dow, at least for today.
The two biggest U.S. oil companies were among the very worst performers in the Dow Jones Industrial Average on Monday, leading a broad decline across the energy industry. Each traded more than 5 percent lower in a plunge that began in the early morning, following disappointing fourth-quarter results on Friday. In the afternoon, the decline deepened as the Dow plunged almost 1,600 points, erasing gains for the year.
Both Exxon and Chevron posted their steepest two-day routs in almost 10 years. They weren't alone: Hess Corp. fell after it reported disappointing earnings on Monday while Chesapeake Energy Corp. dropped following a retreat in natural gas prices.
The Exxon drop is "a follow up trade from Friday, there's nothing incremental that's come out since the earnings call," said Jason Gammel, a London-based analyst at Jefferies LLC. "There were pretty weak cash flow numbers. It was a pretty big miss."
Exxon and Chevron both missed analysts' fourth-quarter profit and production estimates, disappointing investors who had hoped the oil giants would have cashed in more from crude's rally at the end of last year. The results were "almost inexplicably bad," Paul Sankey, a New York-based analyst at Wolfe Research LLC wrote in a note.
Utility stocks, typically viewed as a safe haven for investors fleeing volatility, saw some of the day's smallest declines. The S&P 500 utilities index fell just 1.7 percent, compared with the 4.1 percent slide in the overall index.
Recommended for you

Halliburton denies vying for Exxon's stake in Iraq field