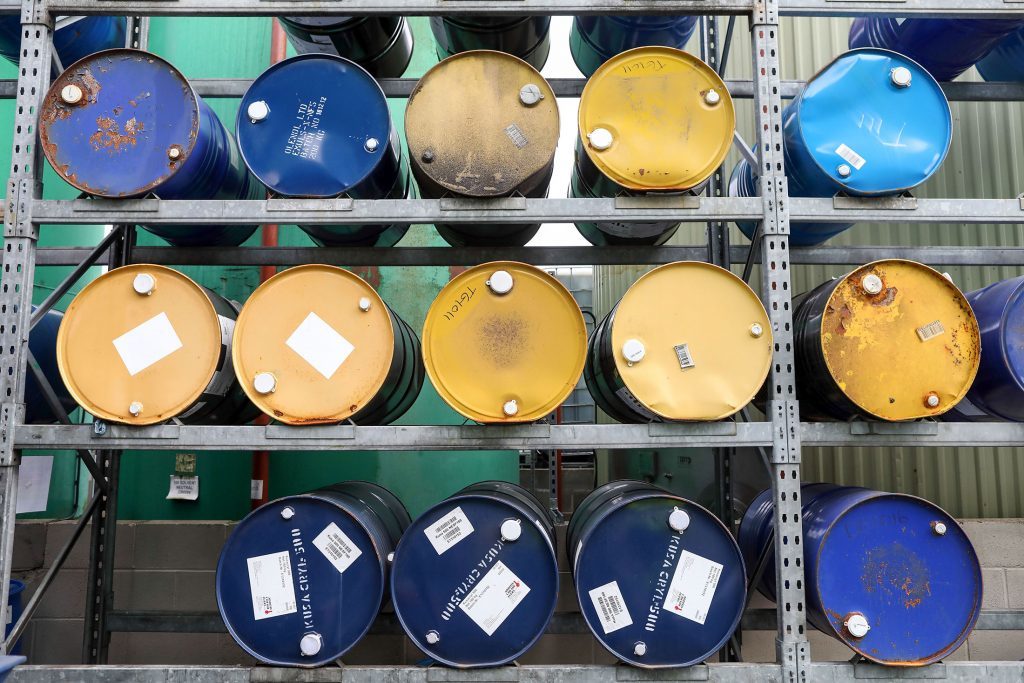 As if the mood in the oil market wasn't already bullish enough, Brent crude is giving traders another reminder of the days of $100 crude.
Prices are headed for a fifth quarterly advance in London — the longest rally since June 2008. This historical echo comes as consumers are once again eyeing supply disruptions and worrying about the availability of backup supplies, just as they were a decade ago when the benchmark hit an all-time high above $147.
Fears are growing that the constriction of Iranian supply by U.S. sanctions and the collapse of Venezuela's oil industry will leave a deep shortfall in the market. Those worries have only been stoked in the past week as key producers from Saudi Arabia to Russia and the U.S. signaled they're not ready to tap reserve supplies.
Some of the world's largest oil producers and traders are warning that triple-digit prices could soon return, with negative consequences for the economy.
"For now buyers seem to be in control," said Ole Sloth Hansen, head of commodity strategy at Saxo Bank A/S in Copenhagen. "Fundamental support remains, given the uncertainty related to Iran's ability to maintain production."
Oil has risen to the highest in almost four years in London. The rally came after OPEC showed little sign of immediately boosting production despite President Donald Trump's demand that they lower prices. The world will need additional supplies as U.S. sanctions on Iran take effect, with buyers in India and South Korea shunning purchases from the Islamic Republic before U.S. sanctions begin in early November.
Trading houses such as Trafigura Group Pte Ltd and Mercuria Energy Group Ltd have predicted prices will exceed $100 a barrel. Banks including Bank of America Corp. and JPMorgan Chase & Co. aren't quite that bullish, but are lifting their forecasts too. Meanwhile, BP Plc and Total SA cautioned that such a rally would hurt demand, especially as U.S.-China trade tensions escalate.
Brent for November was 39 cents higher at $82.11 a barrel on the ICE Futures Europe exchange at 12:54 p.m. in London. Its gain of 3.4 percent in the past three months is the smallest quarterly increase of the rally.
West Texas Intermediate for November delivery was little changed at $72.12 a barrel on the New York Mercantile Exchange. It's trading at a discount of $9.45 a barrel to Brent. Total volume traded was about 24 percent below the 100-day average.
Investors are now watching to see what Trump will do next after U.S. Energy Secretary Rick Perry ruled out the release of oil from the Strategic Petroleum Reserve, saying the move would have "a fairly minor and short-term impact." Earlier this week, the president accused the Organization of Petroleum Exporting Countries of "ripping off the rest of the world" after the group stopped short of promising specific extra volumes of crude.
Recommended for you

EU agrees to set $60 price cap level for Russian oil exports