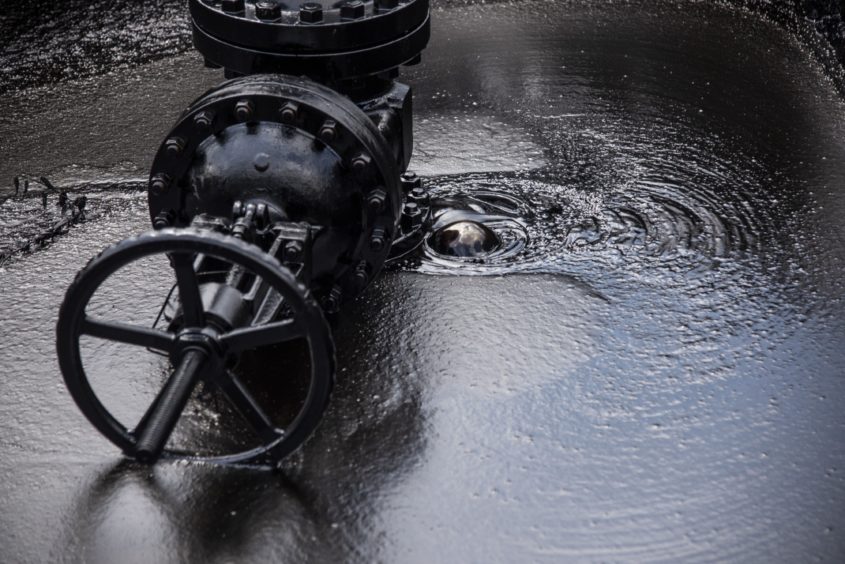 Oil fell below $65 a barrel as ample global supplies offset the loss of exports from Libya, while Europe considered a military mission to help enforce an arms embargo and a potential cease-fire in the OPEC producer.
The European Union hasn't made a decision on a deployment to Libya, but agreed that preparations should begin for an expanded naval and air-patrol mission. The country's crude output has plunged after a blockade of several ports. Broader market sentiment took a hit as the International Monetary Fund trimmed its global growth outlook and on concern that China's coronavirus will spread and hamper the economy.
Oil has had a rocky start to the year as unrest rippled through OPEC producers Iran, Libya and Iraq, where protests over the weekend that halted crude output at a small field. While supply disruptions have occurred, the International Energy Agency said that the global market has a "solid base" of plentiful inventories and expanding U.S. shale output to weather shocks.
"It would have to be a very substantial disruption to push prices above $70 a barrel on a sustainable basis," Jeff Currie, head of commodities research at Goldman Sachs Group Inc., said in an Bloomberg TV interview. "The U.S. is still sitting on an enormous amount of inventory."
Brent crude dropped 61 cents, or 0.9%, to $64.59 a barrel on the ICE Futures Europe exchange as of 2:38 p.m. in Singapore. The contract closed 0.5% higher on Monday after surging as much as 1.8%. West Texas Intermediate futures for February lost 41 cents to $58.13 from Friday's close. There was no settlement Monday due to the Martin Luther King Jr. holiday.
Libyan strongman Khalifa Haftar has blocked ports under his control in a show of defiance after world leaders failed to persuade him to sign a peace deal ending the country's civil war. In Iraq, rockets reportedly hit the Green Zone in Baghdad after a weekend of unrest.
"Markets appear to have moved on from the Libya and Iraq issues because of more pressing concerns over demand," said Jeffrey Halley, senior market analyst at Oanda in Singapore. OPEC and its allies have enough spare capacity to make up for any loss of supply from Libya and there are no signs yet of the Iraq situation "becoming a structural problem," he added.
Global growth will accelerate this year to 3.3% from 2.9% in 2019, the IMF said on Monday, the first pickup in three years, but less than the 3.4% projected in October. Stocks and U.S. futures fell in Asia, while the yuan weakened, with market participants attributing the moves to worries over China's coronavirus after reports indicating evidence of its contagiousness among humans.
Recommended for you

Russian oil flows halted through pipeline to Central Europe