Oil and gas operator BG Group yesterday revealed a near-£200million tax hit as a result of this year's controversial North Sea tax grab.
Its shares still surged after it announced its second-quarter results, which underlying earnings for the period up 27% to £687million on revenue of £3.1billion, itself a 26% increase.
The company said this was a reflection of higher commodity prices and a 3% rise in production during the period, reflecting a return to normality in Egyptian and Tunisian output after civil unrest in the region at the start of the year.
It also saw the reopening of some North Sea fields after maintenance and a step-up in production in Brazil, where it recently doubled its reserve estimates.
Outlining its performance for the six months to June, however, BG highlighted a £198million charge as a result of the unexpected change to the UK North tax regime announced in the March Budget.
Chancellor George Osborne increased the rate on oil and gas operators to up to 81% on the most mature developments in a £10billion tax raid on the North Sea.
Earlier this month, the UK Government introduced a new tax concession to partially offset the tax rise and encourage investment offshore. The move resulted in the resumption by Statoil of work preparing for a go-ahead for its £6billion Mariner and Bressay developments, which halted when the rise was imposed.
The Scottish Government has called the move a "limited concession".
BG said yesterday that, in future years, its effective tax rate would decrease as more of its profits were generated outside the UK North Sea. It expects to generate 30% of its revenue from Brazil by 2020.
In its half-year results, BG said its investment focus was on major growth projects in Australia, Brazil and America, with its capital expenditure £2.9billion in the first six months.
In the UK, BG operates the Everest and Lomond fields, which were shut down in the first quarter of the year. It also has an interest in Erskine, which also had a shutdown, and Buzzard, which it said was due to return to full capacity in the third quarter following a period of restricted production.
BG also has operations in Bolivia, Egypt, Kazakhstan, Kenya, Norway and Tanzania. The company is still involved in a legal dispute with Kazakhstan over the Karachaganak gas project.
Kazakhstan has accused a consortium, of which BG is a part, of violating immigration laws and overstating costs as the government seeks a stake in the giant oil and gas field in the west of the country.
BG chief executive Sir Frank Chapman said yesterday the firm was hopeful of resolving the dispute by the end of the year.
Recommended for you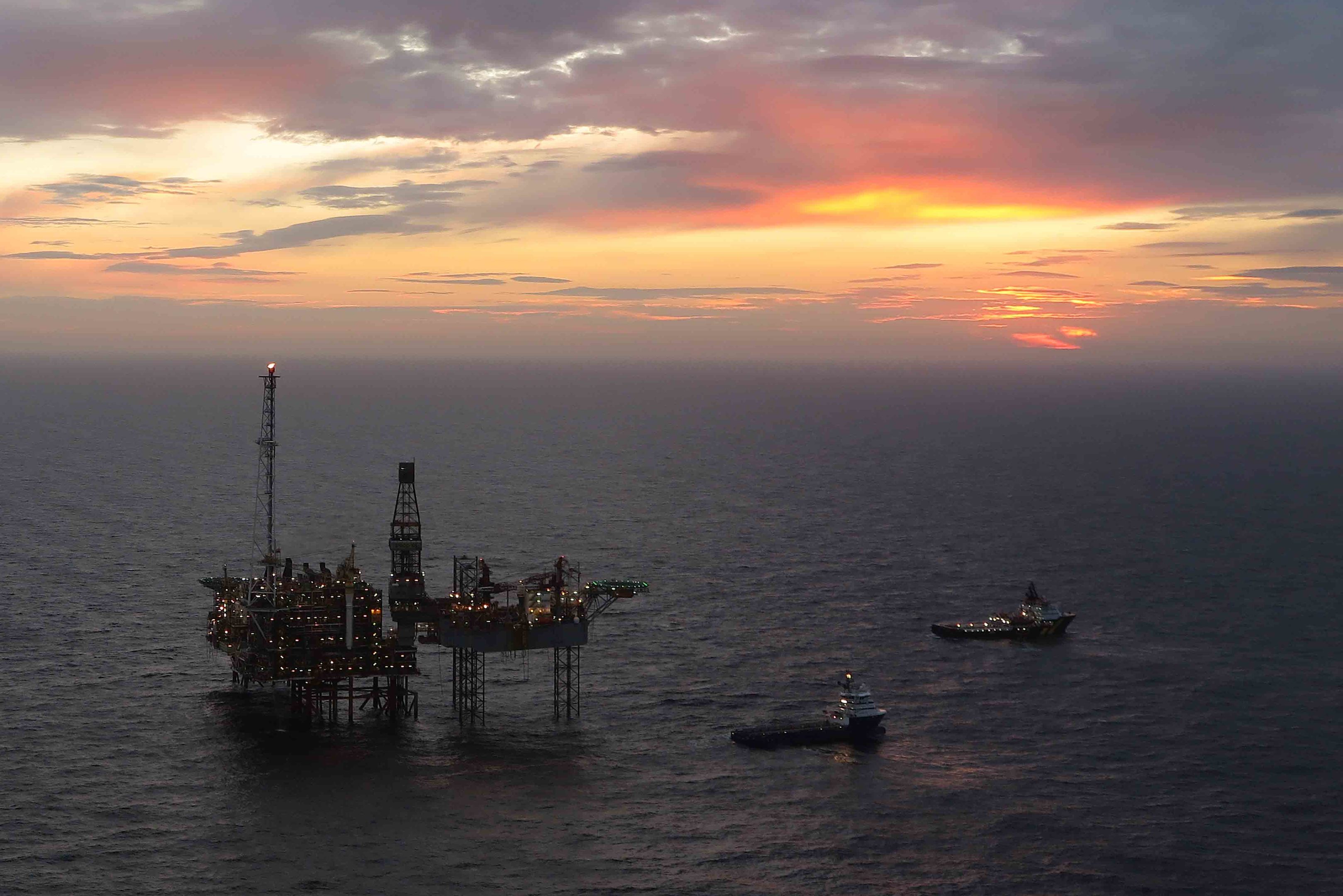 BP takes £2bn hit on value of UK North Sea assets