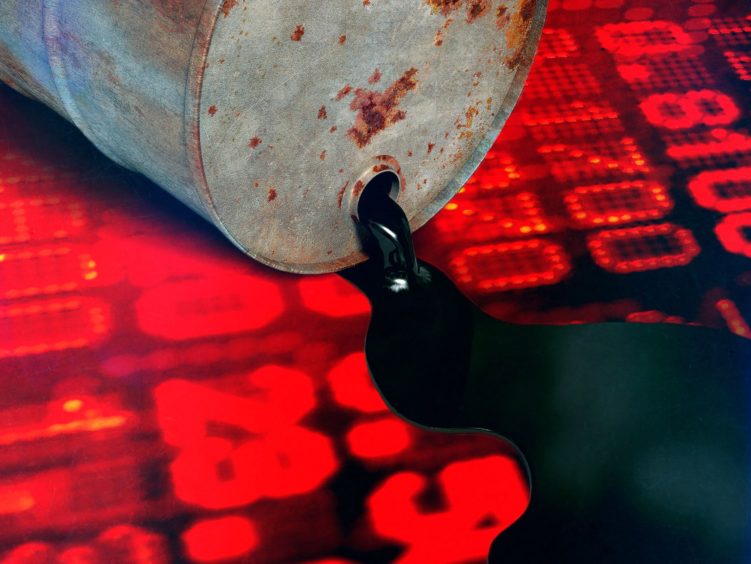 The world's two leading oil price benchmarks suffered contrasting fortunes today amid ongoing supply and demand fears.
Brent crude, widely acknowledged for many years as the global standard, was down by nearly 5% to around $26.7 per barrel, as of 5.40pm.
But West Texas Intermediate (WTI), the US benchmark, was lower by more than 55% to below $10 per barrel – and falling. The last time it was that low was the early 1970s.
It was the biggest daily drop for WTI since oil futures were first traded in New York in 1983.
By 6.15pm UK time, WTI had sunk to just over $4 per barrel
Demand for oil has dwindled dramatically since the onset of the Covid-19 pandemic, creating a massive global oversupply of crude – and storage capacity is running out.
Meanwhile, the FTSE 100 rose 25.87 points, or 0.5%, to 5,812.83 in a relatively stable day of trading.
Shares in furniture retailer DFS soared nearly 11% to £1.45 after it said it was in the "advanced stages" of negotiations over a refinancing deal and also reported a surge in online orders.
Mr. Kipling cake-maker Premier Foods said its sales had jumped in recent weeks, with lockdown driving demand. Shares rose nearly 30% to 42.2p.
Recommended for you

Oil drops for fourth straight day as demand concerns multiply