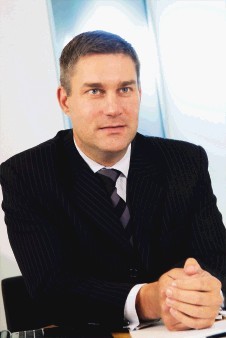 The North Sea is among the most expensive places to hunt for and produce oil and gas yet the UK ranks only 11th in the industry's global pay league table, according to recruitment firm Hays Oil & Gas in its latest global survey.
Once again, Australia and Norway lead, with New Zealand, Netherlands and Canada completing the top five countries for pay-out of the 53 oil and gas producing nations studied.
But, as more countries join the league of oil and gas producers, Hays warns of a risk to the roles of Aberdeen and Houston as leading centres.
The salaries average for the UK is now nearly £58,000 . . . up 7.2% on a year ago.
However, while the rate of growth is more than twice the current rate of inflation in Britain, average global oil and gas salaries climbed 8.5% over the same period.
That average is a lot less than the growth in the pay of imported labour. Expat labour now commands an average salary of £57,700 per annum: up 15.1% on the prior year.
While the lag in pay poses challenges for the North Sea, according to Matt Underhill, MD at Hays, the North Sea industry is "taking positive steps in increasing pay and benefits that will make the UK more competitive on the world stage but there is still some way to go to stop the drain of talent to overseas markets".
One of the tools commonly used to attract and hold talent is the bonus. On average these account for a further 5.8% of the overall UK package with almost two-thirds of employees receiving some kind of benefit or allowance on top of their basic salary.
Hays reports that employer confidence in increasing staffing levels during 2013 remains high. A quarter expects staffing levels to increase by more than 10% with almost 75% anticipating some level of increase.
The brain drain warning of 2011 is repeated as talent continues to trickle away.
"The relative low salary levels in the UK clearly contribute to this effect, and it will take further significant rises domestically before we see the trend reversing.
"At the time of writing the oil price remained above $80 bbl and at this level we should see salaries continue to rise as we progress into and through 2013.
"This rise, however, will be modest and we would expect the increase to be
somewhere in the bracket of 4% to 6%."
The global average base salary now stands at $87,300 based on data from 25,000 respondents and appears to have accelerated, given that the average rise on the 2012 report is 8.5%, but 14% up on the 2011 study.
"That is significant for an industry employing some five million people worldwide," says Underhill.
"There were numerous developments contributing to this rise through 2012, not least of which was a proliferation of non-conventional field developments. This was seen by many nations as the route to energy independence and saw a wave of hiring.
"Indeed many countries eagerly embarked on this path only to discover that the skills didn't exist, at least not in their own country. This was consequently, for some, their first steps on to the global recruitment market.
"The other change that this sector saw was an expansion into cities/regions previously untouched by the industry. The likes of Houston, Aberdeen and Perth are still important, just not as important as they were, it would seem."
Despite the generally sharp increase in salaries, pay rates in fact fell in some countries. Brazil, Iran and Venezuela are the notables. Parts of Europe were under pressure too.
"In Poland the environmental lobby combined with a number of disappointing drilling campaigns put the brakes on shale gas developments and in turn local salaries,"
Hays warns too that despite the general upward trend there were global economic headwinds to battle against and that this fragility is set to continue well into this year.
"This said, confidence from those taking this survey has remained high and at least in the oil and gas world, forecasts are for continued optimism, albeit guarded," adds Underhill.
Recommended for you
X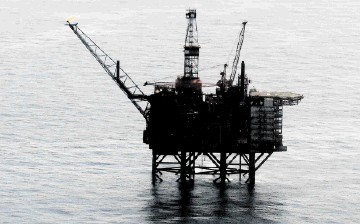 Forecasters must be independent . . . free of any political bias