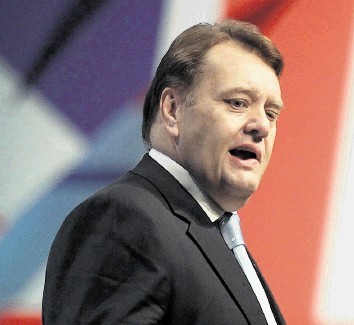 There are times when I seriously wonder whether the zoo that calls itself the UK Government has a clue about anything. As the carousel of time spins ever faster . . . or it seems that way . . . I become increasingly disillusioned about the manner in which we are governed.
As I look behind from whence I came I see a road littered with the corpses of broken promises, appallingly bad government, lousy, greedy corporate management and an increasingly impoverished Britain.
As I try to peer through the fog that is our future, I'm finding it increasingly hard to spot the few positives that are for sure out there.
Strictly speaking I'm a sassanach, but I have spent the bulk of my working life north of the border. I've gradually come to the view that the quality of government out of London is so bad that Scotland could be better off seeking its own destiny.
As for the Square Mile; well, what can I say? Greed is destroying the City of London, witness its slide down the league table of leading global financial centres and the shocking impacts on the lives of most Britons, except the filthy rich.
Then what about those who claim an independent Scotland will never survive? More than anything else, that depends on the will of the people to make it work, assuming the referendum vote favours breaking up the Union.
At least the present Scottish Government appears to value energy and understands that it is an ace card; even the mature North Sea has a lot to offer for decades to come.
However, it is important not to underestimate just how vindictive London could be towards an independent Scotland. This is quite likely to include making sure that every obstacle possible is placed in the way of current plans to export large quantities of green electricity south; and making life uncomfortable for oil companies active on the Scottish Continental Shelf.
Just now, we have a UK energy minister who can't be bothered to make the impossibly long trek north to Aberdeen, to see for himself the world-class powerhouse that sustains North Sea activity and whose global influence is now growing strongly.
Why have you not made the effort, Mr Hayes? Your deposed predecessor could not be faulted in this regard.
And I seem to recall that, during his brief tenure as an energy minister under New Labour, Stephen Timms tore up to Aberdeen within 24 hours of being handed the brief. He turned up at a North Sea event and promptly earned the moniker Beaker . . . a Muppets character. Not from me, I might add.
Mr Hayes, you've been in office since September 2 and you've been nowhere near Europe's Oil & Gas Capital. The fact that the energy bill currently under construction is immensely complex is not a valid excuse; nor is meeting with industry representatives in London good enough, or accepting briefs from minions a gospel.
And what on earth is going on at DECC? One hears that the oil and gas team is currently running well below par, with an uncomfortable number of vacancies not being filled.
If we can't get that bit right, then why is it that the Coalition is trying to dilute EU plans to more tightly regulate deepwater drilling activity, especially in the Arctic.
It appears that our idea of "robust environmental protection" in the Arctic is for oil spills to be "dispersed by wind and wave action" and that "this is in itself one form of effective response".
Our ministers have apparently also ruled out any moratorium on oil drilling in the Arctic, despite calls for such a move by others because of the incredible difficulty of dealing with any form of spill in such a sensitive environment . . . the so-called "response gap".
The grounding of the Kulluk drilling rig on an Alaskan beach on Hogmanay . . . all because Shell was trying to avoid being hit by a local tax . . . is surely a wake-up call in this regard, even though the rig was under tow, not actually drilling, and there was no pollution from the beached beast.
Various EU states want this Arctic "response gap" issue to be recognised and taken account of. Britain apparently does not.
Ben Stewart of Greenpeace was reported as saying: "The British Government has been caught talking out of both sides of its mouth. It tells parliament it's committed to the highest safety standards for the oil industry, but in Brussels it's working to gut regulations designed to prevent a Deepwater Horizon disaster off our own coast."
Perhaps Stewart is right. But he also needs a geography lesson. Notwithstanding January's Arctic blast; Britain lies south of the Arctic Circle, Mr Stewart.
For sure, our politicians need to pay a lot more attention to valuing our environment and our North Sea asset, Scotland's bid for independence aside.