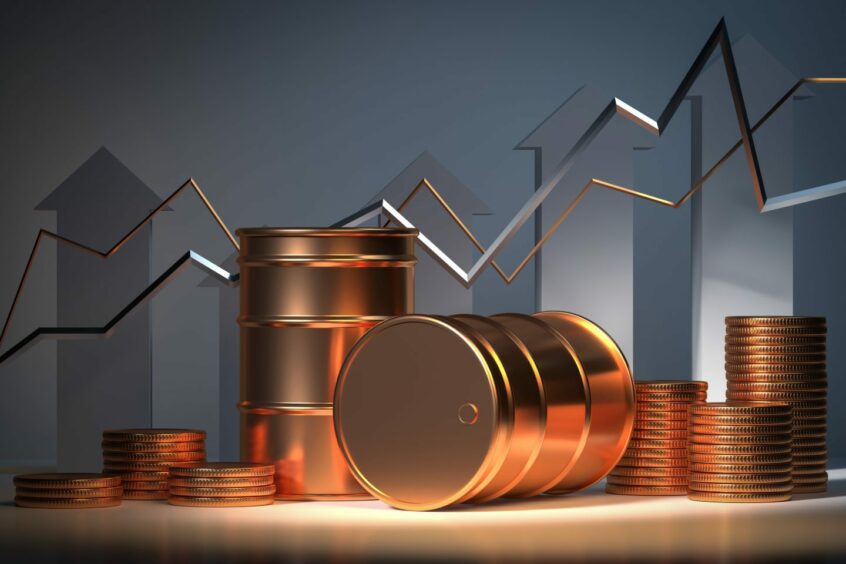 Oil prices have risen due to "increased uncertainty" over how the situation in Israel and Palestine could disrupt output from the Middle East.
Brent crude reached a high of $88.95 USD on Monday, October 9th, rising almost 4% as the market reacted to fears the conflict could disrupt global supplies.
Israel and Palestine are not oil producers, but the Middle East region accounts for over a third of global supply.
Uncertainty over oil price impact
Professor of petroleum economics at Aberdeen University Alex Kemp said the price rise reflected "increased uncertainty", with the impact of the conflict not yet clear.
"(The oil price rise) is reflecting the increased uncertainty following the conflict situation in the Middle East and the result of all that is unclear, and the extent to which it could drag in other countries is a bit unclear at the moment," Mr Kemp said.
"So (the price rise) would reflect worries that there might be a spillover effect on the oil market. For example, what could happen with the Iranian crude.
"There are uncertainties about, how long it will last, how long the conflict will last, and to what extent other countries will be brought in and that could upset the oil market.
Mr Kemp said oil prices would likely "remain a bit high" until the uncertainties about the extent of the conflict and its effects on major oil producing countries, particularly Iran, is clarified.
This week, OPEC raised forecasts for global oil demand through to the middle of the century, even as the world shifts away from fossil fuels to avert catastrophic climate change.
Israel suspends Tamar gas field production
Meanwhile, Reuters reported Israel has suspended production at the Tamar gas field, operated by Chevron, off its southern coast.
The Tamar field is located in the Mediterranean sea approximately 15.5 miles off the coast of the city of Ashdod.
The platform is within range of rocket fire from the Gaza Strip, Reuters said.
Meanwhile, Israel's largest offshore gas field, Leviathan, continues to operate normally, Chevron said.
Israel's energy ministry said it would seek alternative fuel sources to meet its energy demands.
Mr Kemp said the shutdown of the Tamar operation would be unlikely to have a "material influence" on the world market.
Recommended for you

Oil's wild ride is driven by a disruptive band of bot traders