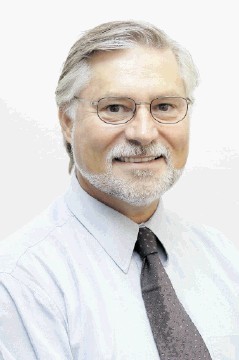 Oilfield technology firm Plexus Holdings said yesterday it had struck a "transformational" deal with a Chinese partner, selling a small stake in return for access to new markets.
Yantai Jereh Oilfield Services Group, a Chinese oil services company listed on the Shenzhen stock exchange, now has exclusive rights to manufacture and supply Plexus products in parts of Asia, as well as in Brazil, India and the Middle East.
Aberdeen-based Plexus said it had also finalised and entered into an agreement giving China's Jereh group of oilfield equipment and service companies new shares, representing an investment of £8million.
Jereh will own 5% of Plexus as a result of the share subscription deal.
Plexus chief executive Ben Van Bilderbeek said: "The timing of this union is most appropriate as Plexus is launching its Python subsea wellhead system at Aberdeen's Offshore Europe exhibition in September.
"Jereh is focused on developing its supply chain into Brazil, where the subsea applications from our unique technology have the potential of delivering the greatest dividend.
"In addition, Jereh is strongly established in China and Asia and is further poised to pursue opportunities for our technology in the Middle East at a time where this region presents major challenges for western companies."
Asia's offshore expenditure programme for 2012-18 is worth an estimated £93.5billion, while the global oilfield services market its expected to grow to more than £333billion over the next three years.
Mr Van Bilderbeek said Plexus and Jereh were poised to "push the boundaries" in terms of wellhead performance and safety standards.
He added: "While Plexus will continue to expand its global presence in the North Sea, Europe, MENA (middle East and North Afrcia) and Australasia, and has vested interests in Asia with Malaysian and Singaporean sales hubs, we believe this licence agreement can over time generate substantial revenues."
Several of the new licence deal arrangements are already under way, with Plexus holding training workshops at Jereh's operational headquarters in Yantai, China, for its engineers and sales teams.
Plexus and Jereh are also holding "collaboration meetings" to best identify immediate commercial opportunities for the manufacture and supply of equipment.
These may include Jereh buying up wellhead systems manufactured in Aberdeen, which Plexus said would generate "early cashflow".
With a presence in Aberdeen, London, Egypt, Malaysia, Singapore and the US, Plexus has developed and patented a friction-grip method of engineering for wellheads and connectors.
The firm's proprietary Pos-Grip technology has been used in more than 350 wells globally by the likes of BG Group, BHP Billiton, BP, Cairn Energy, Centrica, ConocoPhillips, Dana Petroleum, GDF Suez, Maersk, Premier Oil, Shell, Statoil, Talisman Energy Tullow Oil, and Wintershall.
Recommended for you

Plexus celebrates near quadrupling in full year revenue