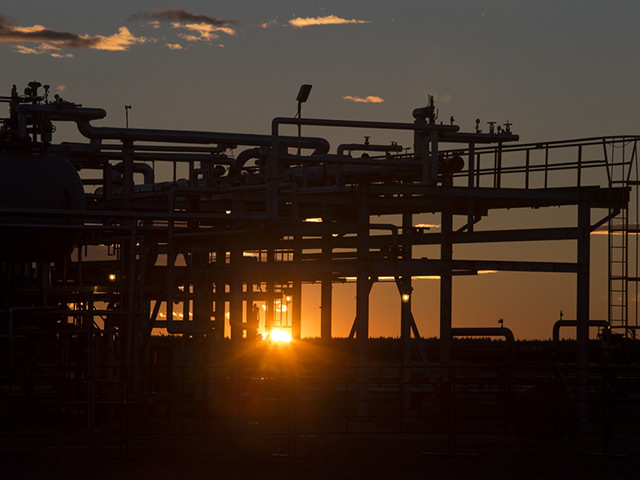 Apache has reported a loss of $5.6billion in its second quarter results.
The company said the figure includes an after-tax ceiling test write down of $3.7billion resulting from low commodity-price levels and $1.9billion of other items.
Apache said despite the losses it expects to increase its production guidance for 2015.
Chief executive John J Christmann said the company had also reduced its headcount by 20% since the beginning of 2014 in a bid to streamline costs.
He said: "In February, we established a plan to maintain relatively flat pro forma production in 2015, despite an aggressive 60 percent reduction in budgeted capital expenditures from 2014 levels.
" Year to date, our capital spending remains on track, but we have exceeded our production plan in the first half of 2015 and delivered correspondingly strong cash flow from continuing operations. As a result, we are raising our 2015 production guidance."
The second quarter of the year saw the company close the sales of its LNG businesses and its remaining oil and gas assets in Australia.
Christmann said the move eliminated the company's exposure to projects with large-capital spending commitments and "uncertain project timing".
He added: "We deployed a portion of the proceeds from these sales to pay down debt, leaving our balance sheet in excellent shape and positioning us for success in this low-commodity-price environment.
"Importantly, during the first half of 2015, we quickly and cost effectively reduced our drilling and completion activity, commensurate with the deteriorating oil-and-gas price environment.
"We have also restructured our operational organization to better align with and support our more focused asset base."
Apache said it has also made progress in North America where the company is now realising a 25% reduction in average per-well drilling and completion costs year on year.
Efficiencies being made mean the company has increased its onshore North American activity levels in the second half of the year.
Apache plans to average 16 rigs in the second half of 2015 – 13 of which will be in the Permian Basin.
It also expects to reach total depth of an additional 40 to 50 wells and complete an additional 30 to 35 wells beyond its original plan for 2015.