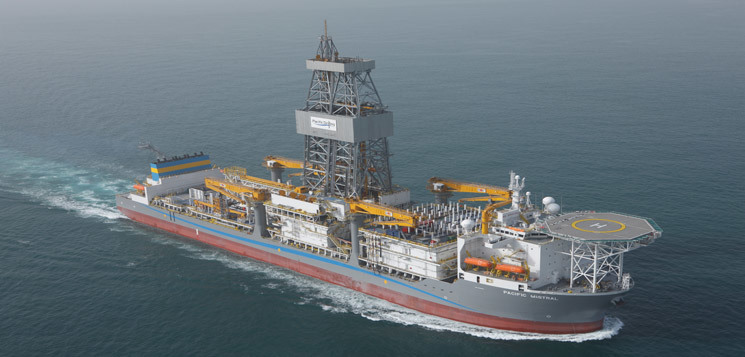 Pacific Drilling performed better than expected in the latest quarter despite having only five rigs in service during the three months to June.
The company announced net income for second-quarter 2015 of $47.1million or $0.22 per diluted share, compared to net income of $51.7 million or $0.24 per diluted share for first-quarter 2015. Net income for second-quarter 2014 was $49.9 million or $0.23 per diluted share.
Chief executive Chris Beckett said: "We delivered revenue efficiency ahead of our targets and costs well below our historical trends. Our focus on sustainable cost management resulted in extremely strong EBITDA, despite only five rigs in service during the quarter.
"We will continue to optimize our cost structure while maintaining our focus on delivering the service quality for which we are earning a reputation as the industry's preferred ultra-deepwater drilling contractor.'
Contract drilling revenue for second-quarter 2015 was $273.9 million, compared to first-quarter 2015 contract drilling revenue of $283.4 million, which included $22.7 million of deferred revenue amortization. Contract drilling revenue decreased quarter over quarter as a result of the completion of the drilling contract for Pacific Mistral on Feb. 5, 2015. During the three months ended June 30, 2015, the fleet achieved average revenue efficiency of 95.5%.
Ebitda for second-quarter 2015 was $149.8million, compared to $147.3million for first-quarter 2015.
Pacific currently has $550million of undrawn liquidity under its existing credit facilities. An additional $150 million may also be available under the 2014 revolving credit facility if delivery of the Pacific Zonda occurs prior to October 31, 2015 and upon entry into a satisfactory drilling contract.
Recommended for you

Shelf Drilling Perseverance rig to depart North Sea for £58m Vietnam contract