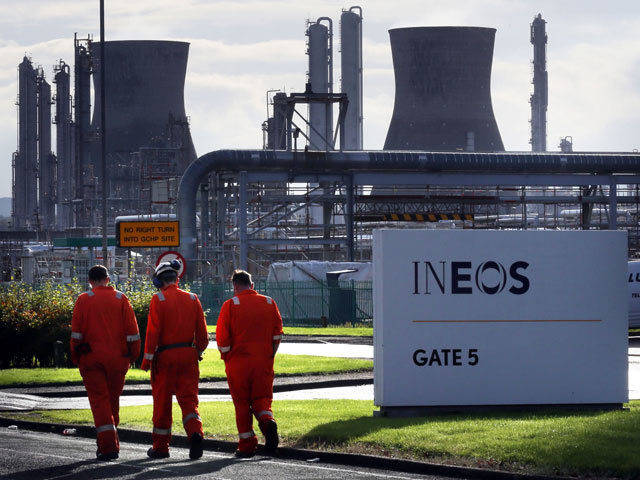 The company that runs the refinery at Grangemouth suffered a £16.4million loss last year despite an increase in turnover, accounts have revealed.
Petroineos Manufacturing Scotland, which is jointly owned by Swiss-based multinational chemicals firm Ineos and PetroChina, said trading at the refinery was hit by cheaper gas imports and "slow growth in Europe".
The losses come despite having slashed costs by £32.9million last year in the wake of a bitter industrial dispute at the refinery in 2013.
The company said its "cost reduction challenge" in 2014 had "paved the way to restoring sustained profitability and improving cashflow in the long term".
Petroineos said while the first half of 2015 "delivered strong refining margins", the longer term outlook "remains challenging in the current economic climate".
The firm also said that safety performance in the year to the end of 2014 was "not as good as previous years with injury levels above our performance target".
It pointed to a major overhaul of its hydrocracker facility, which took over 500,000 man hours and suffered delays and cost over-runs, as the main reason for the safety failings. But it added "there were no significant safety or environmental incidents during the year".
Turnover at the plant, which produces propane, chemical feedstocks, transport fuel, heating and oil fuel, rose 12% to £240.3million in the year.
The firm, which was formerly the BP-owned Grangemouth refinery business, employs 407 people – although it has been separated from Ineos, which employs around 2,000 at the site.
Ineos has ambitions to establish a large-scale shale gas industry, having acquired fracking exploration licences across 700 square miles of central Scotland.
Petrochina acquired a 50% stake in Ineos' European refining business, including the plants at Grangemouth in a £650million deal in 2011.
Recommended for you

Atkins to design 'world-scale' Grangemouth hydrogen plant