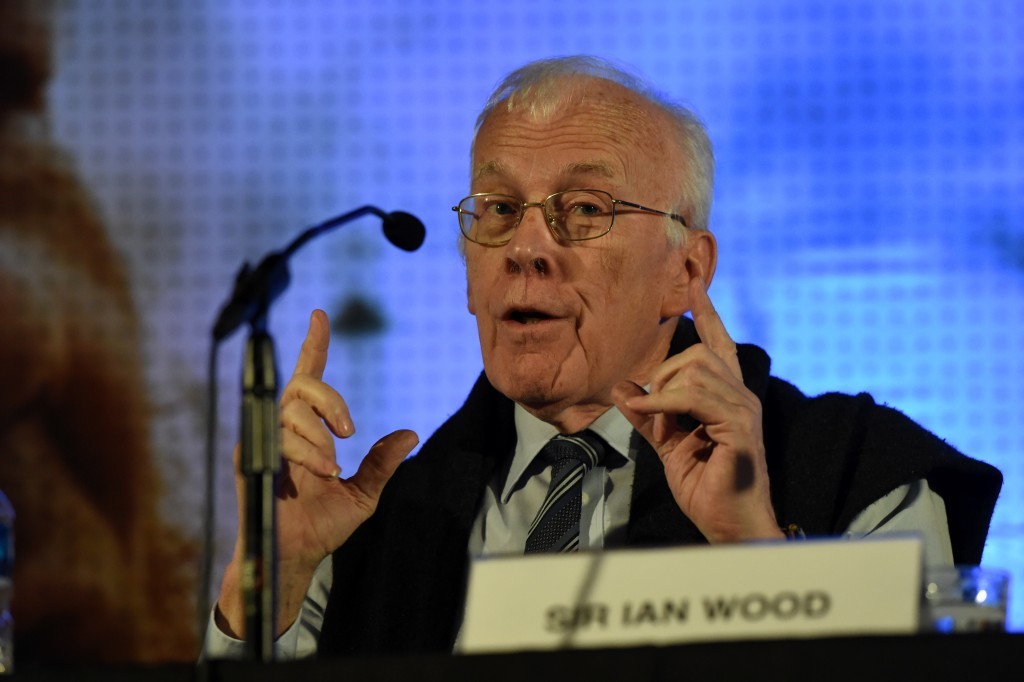 Oil industry veteran Sir Ian Wood has said it is completely wrong to think that the North Sea oil industry is finished and gave a guarantee that it will return to strong activity within the next five years.
Sir Ian, former chief executive of the Wood Group who has advised the UK Government on maximising oil recovery, said nearly a third of the North Sea's oil has still to be extracted.
He acknowledged the current downturn "is probably as tough as it gets", after Oil and Gas UK (OGUK) warned on Tuesday that the industry stands "at the edge of a chasm".
He said it is "a very serious time" with oil prices around 30 US dollars a barrel, 43% of fields operating below cost level and no sign of any investment or exploration.
Sir Ian echoed OGUK's call for urgent tax reform, insisting Chancellor George Osborne must adjust taxes to reflect the maturity of the North Sea.
But he said "we mustn't be all completely negative", predicting a return to 55 to 60 dollar oil, and called on the Oil and Gas Authority (OGA) to work to prevent another "boom and bust".
"We produce about 44 billion barrels and there is a view that there could be another 20 billion to come, so it's almost a third still to come," he said during a radio interview.
"I think that's a bit high but it could be 15 to 16 billion barrels to come, so there's a huge prize out there and it's quite wrong to think that the North Sea is finished.
"That is just completely wrong. The North Sea will recover.
"I'm prepared to guarantee in the next four or five years we won't perhaps be back to where we were but we will be back to a pretty active, strong industry with a lot of prospects ahead of it.
"We need to think and plan towards that.
"I think it will take 60 to 70 dollar-a-barrel oil, a fiscal regime determined to maximise recovery from the North Sea, a very active OGA and industry keeping its cost base down to the kind of 15 to 17 dollar-a-barrel operating cost level."
He predicted "a number of good companies" will be depending on the banks to keep going in the next six to 12 months, following the appointment of administrators at First Oil on Monday.
"The Chancellor has said a number of times in the past that he will have a roadmap towards adjusting the tax regime for maturity," he said.
"So we've got that roadmap and we need to start going down that road.
The UK is "not competitive in terms of attracting any investment" and called for action to prevent investors leaving the North Sea in search of profits elsewhere in the world.
He called for "drastic measures" such as a cut in the premium 30% corporation tax paid by the oil industry to the 20% paid by other companies, and a review of supplementary tax introduced when oil prices and profits were high.
He also called for measures to encourage investment, exploration and development such as a "special fiscal tax uplift" to offer tax benefits to companies willing to invest in the current downturn.
OGUK's 2016 activity survey found the rate of exploration for new reserves on the UK Continental Shelf (UKCS) is at an all-time low "with no sign of improving".
Despite a reduction in operating costs and a rise in oil and gas production, a collapse in investment in new projects has sparked fears for the long-term future of the industry.
Writing in the foreword to the report, chief executive Deirdre Michie said: "We are an industry at the edge of a chasm."
A "significant permanent reduction" in headline tax rates is required across the UKCS to attract investment back into the basin as it enters a phase of "super maturity", she said.
Recommended for you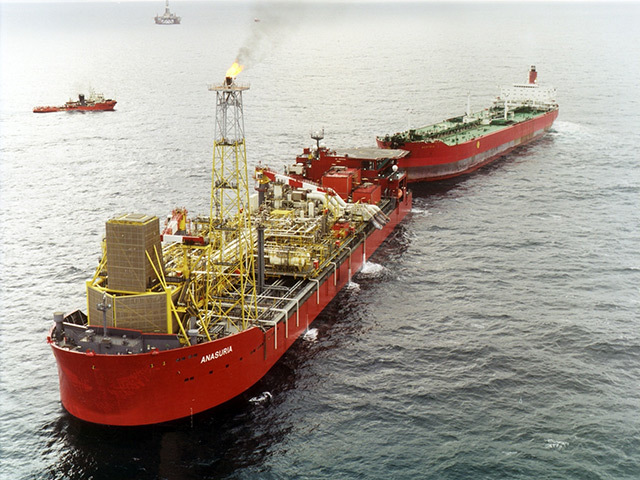 Malaysia's DNeX eyes more North Sea M&A as Ping deal nears finishing line