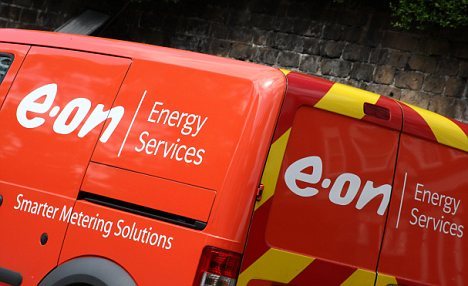 Energy giant E.ON revealed a 9% drop in UK profits after it cut gas prices last year and came under pressure amid competition from rivals.
The German-owned Big Six provider said underlying earnings in the UK supply business fell to £267 million in 2015 from £294 million in 2014.
It blamed the fall on its move last January to cut gas prices by 3.5%, as well as "keen competition in the marketplace", which impacted its corporate and small business supply business.
E.ON also recently reduced its standard gas price by an average of 5.1% from February 1 amid the latest round of tariff cuts in the industry.
But the major suppliers have been criticised by consumer groups over the size and pace of reductions, which have lagged behind steep falls in wholesale energy costs.
E.ON, which employs 10,000 staff in the UK, added that UK customer accounts – for residential and business – held firm at around five million in 2015.
The wider German group posted another year of record losses, which more than doubled to seven billion euro (£5.4 billion) from 3.16 billion euros (£2.4 billion) in 2014 as it suffered mammoth writedowns on its power stations and was hit by low wholesale electricity prices.
Dusseldorf-headquartered E.ON wrote down the value of its loss-making power plants by 8.8 billion euro (£6.8 billion).
It is spinning off its power generation and energy trading business into a new publicly-traded company called Uniper.
In the UK, E.ON said generation profits rose to £490 million from £406 million in 2014 thanks in part to its new Humber Gateway Offshore Wind Farm, which is now fully operational.
E.ON also said it was hiring 500 extra staff over the next two years for its smart metering team as it ramps up efforts to roll these out nationwide.
The group was slammed by regulator Ofgem last November for its "unacceptable" failure to supply enough advanced meters to business customers.
It was told to pay £7 million to the Carbon Trust and also faced a sales ban and a further £7 million redress if failed to meet its new interim targets.
E.ON and Age UK have also been under fire over a controversial branded energy tariff aimed at the elderly.
They temporarily suspended sales of the tariff last month, while Age UK was criticised for exploiting its position as a trusted charity after it was claimed E.ON paid it £6 million a year in return for the charity pushing expensive tariffs to the elderly.