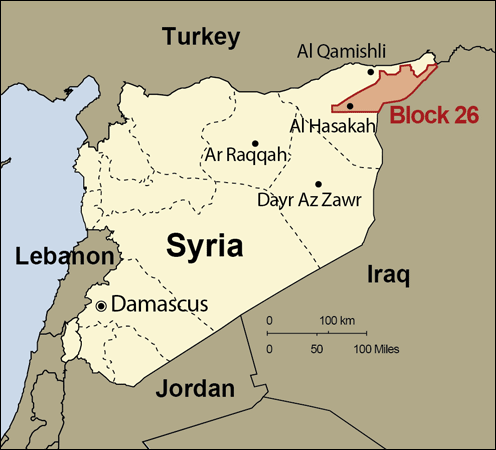 Gulfsands Petroleum has said it remains committed to its Syrian assets, despite operations being suspended due to EU sanctions and the ongoing civil war.
The London-based oil and gas company posted a pretax loss for 2015 – largely due to big write downs on its projects.
"The Syrian assets remain a core part of the group's strategy and we monitor the situation closely and ensure our ongoing readiness to return to operation when the political situation allows," said executive chairman Alastair Beardsall.
"The group remains committed to maintaining its presence in Syria, and it considers its partnership with General Petroleum Corporation as a key element for the safe stewardship of Block 26 while the various sanctions prevent Gulfsands from a more active role.
Gulfsands, which owns assets in Syria, Morocco, Tunisia and Colombia, reported a pretax loss of $69.2million for the year, compared to $12.1million in 2014, mainly due to $53.8 million in impairment charges the firm booked on its assets.
Its involvement in operations in Syria remain suspended due to EU sanctions imposed on the country's government amid its ongoing civil war, but it has initiated the farm-out process for its assets in Morocco, Tunisia and Colombia.
Gulfsands has continued to seek to cut costs to offset the challenges it faces and will focus on farming out its assets, though it said it remains committed to the Syria holdings.