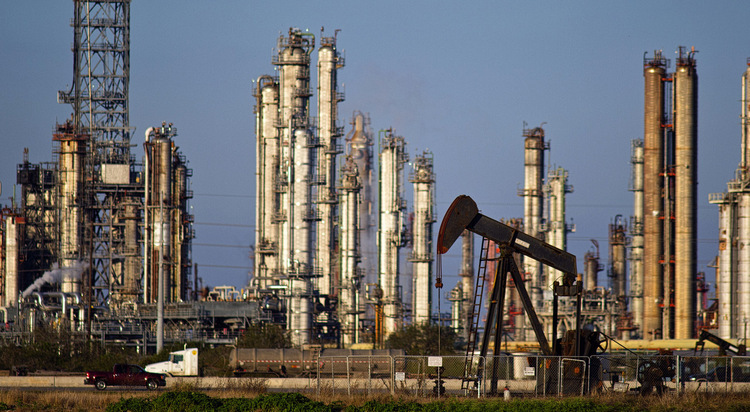 While talks among major producers to cap oil output in Doha fizzled, investment advisory firm Sanford C. Bernstein & Co. sees a silver lining: growing demand may bring one more super-cycle that allows investors to cash in on rising prices.
They'll just have to wait a decade or so.
Emerging market economies will increase global oil demand about 1.4 percent a year through 2020, stronger than the past decade, Bernstein analysts including Neil Beveridge said in a research note e-mailed today. Demand will peak between 2030 and 2035, creating a window for one final spike in prices before the fossil fuel begins its inexorable slide to irrelevance amid greater fuel efficiency and more electric vehicles.
"We still believe that there could be one more super-cycle in oil before demand peaks in 2030-35," Bernstein said in its note. "Assuming tight oil peaks out before demand does, it could result in another period of supply tightness as OPEC becomes a dominant force in supply, just as it did in the 1970s."
The world is well supplied with oil, which will keep the average price between $60 and $70 a barrel through the end of the decade, Bernstein said. The relatively low prices will lead to more use, with demand growth from 2016-2020 expected to be the highest since 2001-2005.
Energy Efficiency
Oil on Monday posted the biggest intraday drop in two months after output talks between producers ended without any agreement on limiting supplies. Saudi Arabia has said it wouldn't restrain its production without commitments from other major producers including Iran, which has ruled out freezing for now.
Emerging economies will spur global oil demand growth from 94.6 million barrels a day last year to 100 million by 2020 and 108 million between 2030 and 2035. In developed countries, crude demand is beginning to shrink amid improvements in energy efficiency and as consumers switch to alternative fuels, outweighing expanding populations and economic growth.
If U.S. shale oil production peaks before demand does, the world will have to go back to higher cost oil production, such as deepwater and Canadian oil sands, necessitating higher prices to justify investment. In previous super-cycles in the 1970s and 2000s, inflation-adjusted oil prices rose about tenfold, Bernstein said.
In the long run, oil demand will peter out to about 20 million barrels a day by 2100 as the world becomes more energy efficient and switches to lower-carbon energy sources. As that happens, the intensity of oil decreases and economic growth no longer creates crude demand growth.
"At early stages of development, oil intensity increases in the transition from agriculture to manufacturing," Bernstein said in the note. "As countries become wealthier, more urbanized and more services-led, their oil intensity decreases."
Recommended for you

Oil drops for fourth straight day as demand concerns multiply