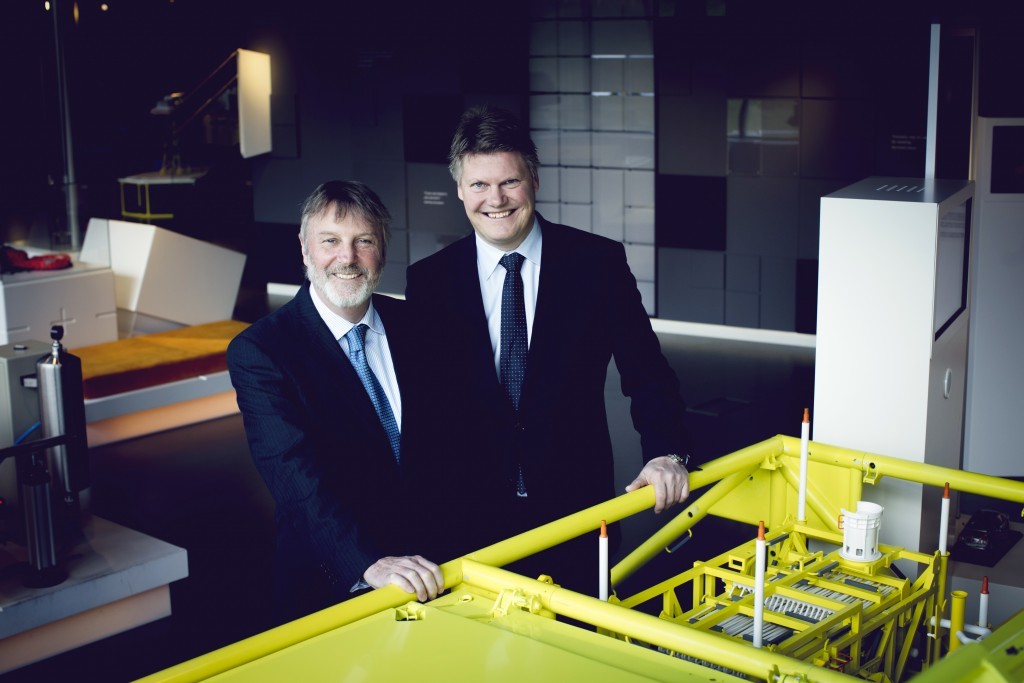 Aker Solutions and ABB are joining together to develop new technical solutions for the oil and gas industry, but people shouldn't take that to mean there's a merger on the cards.
That was the message from senior managers in both organisations when they discussed yesterday's announcement the Norway's subsea specialist Aker Solutions would cooperate more closely than ever before with Swiss power giant ABB to build on their combined experience in subsea, power and automation technologies.
The pairing will see ABB's expertise in power and automation technology combine with Aker Solutions' track record and expertise in subsea production aimed at improving oil and gas recovery around the world via technological innovation.
Both companies have worked together closely for decades, notably last year's landmark Asgard subsea compression system for Statoil – a world first.
Aker Solutions chief of strategic marketing Mark Riding, described the move as a "logical next step" for both companies, but downplayed suggestions Aker and ABB might go the same way as service company giants Schlumberger and Cameron – who merged to take advantage of their respective expertise in subsea and topside provision.
"We do not tend to speculate on M&A. It is not the driving force. This is a pragmatic and practical arrangement. We're building on a comfortable alignment of ambition and values. We are looking to establish a wide range of opportunities in the subsea sphere," said Riding.
AAB's managing director of oil, gas and chemicals Per Erik Holsten, said: "The alliance is not related to our respective workforces. It is important to bring the benefits of close collaboration to our customers. Reducing costs is a significant factor."
"Both ABB and Aker Solutions are technology leaders with strong records for best in-class project execution. By joining forces, these two companies will bring a unique offering to our subsea customers and the industry globally."
Both firms have committed to work together on mutual research and development and hone their project execution capabilities.
Riding and Holsten said the key challenges for both companies – and priority for customers – was to reduce the costs of subsea production, improve oil field recovery rates, extend the life of fields and find sustainable solutions for subsea production.
"Another key challenge is is how to address increasing data and power requirements of larger and more complex fields," said Holsten.
Recommended for you

Equinor extends Aker Solutions maintenance contract at Johan Sverdrup