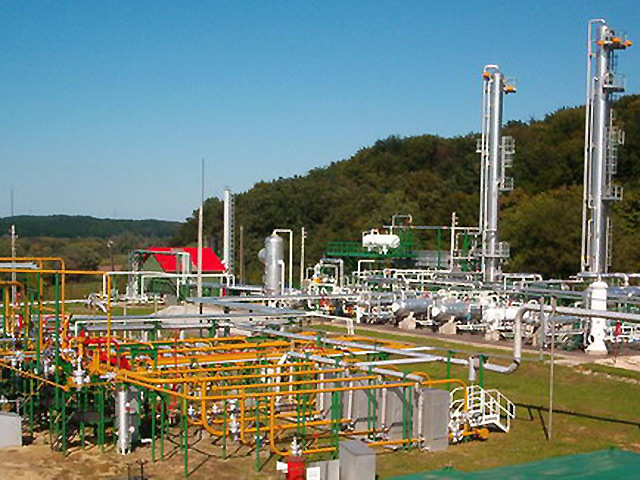 Oil and gas producer MOL posted a big jump in first-quarter profit, despite a big drop in its E&P (exploration and production) business performance.
MOL, which has exploration and production assets in the North Sea, said it would cut upstream operational costs by between $80 million and $100 million in 2016.
MOL said its E&P business recorded a 30% annual decline in EBITDA to 42.2 billion forints ($150million) in the first quarter due to low oil and gas prices, which was only partly offset by growing output.
Production rose 8.5% to 112,100 barrels per day from the same period last year.
Like several oil majors, MOL has countered the slump in E&P performance with its "outstanding" refineries and petrochemicals offering.
The company, which operates refineries in Hungary, Slovakia and Croatia, said net profit rose to 77.2 billion forints ($282 million) from 29.2 billion forints in the same period last year.
Downstream posted record high first quarter results supported by an outstanding petrochemical contribution, offsetting the decline in upstream profits, again proving the resilience of MOL's integrated business model," chairman and chief executive Zsolt Hernadi said.
"Upstream delivered positive free cash flow in quarter one 2016, highlighting that the new upstream program, which targets material efficiency improvements and self-funding operations even at low oil prices, is already on track."
EBITDA (earnings before interest, taxes, depreciation and amortisation), dropped to 144.4 billion forints ($510million), a 8% drop from the same period last year. That still exceeded analysts' median forecast of 137.9 billion forints.
In the fourth quarter of 2015, the company booked write-downs of $1.7 billion on its upstream assets, mostly due to low oil prices, squeezing the company into a net loss of 433.9 billion forints for that period.