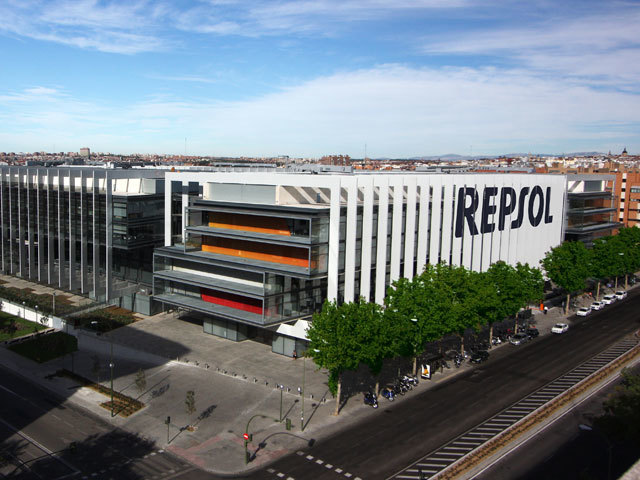 Spanish energy giant Repsol has dismissed a £3.8billion legal claim made by its Chinese business partner Sinopec over their shared North Sea assets.
Repsol said Sinopec's legal action was "baseless" and "inconsistent with the loyalty to be expected by a business partner", after the Chinese state-controlled firm initiated arbitration proceedings against it over its Talisman Sinopec Energy UK (TSEUK) venture.
Sinopec and its subsidiary Addax, which owns the joint venture and has offices in Aberdeen, is seeking to be paid back the £1billion it paid for its stake in the firm in 2012, as well as a further £2.8billion. This would cover "any additional investment, past or future" and "any loss of opportunity", according to a statement from Repsol.
Sinopec said it still aims to "maintain its current stake" in TSEUK despite the claim.
Repsol said the move was a "defensive action" after Sinopec "adopted an investment decision in the United Kingdom which has not delivered the results expected by them".
Sinopec acquired its 49% stake in the business, which has stakes in 46 North Sea fields and operates 11 offshore installations and an oil terminal at Flotta, Orkney, from former Canadian-listed firm Talisman Energy. The Spanish firm then bought out Talisman in a £5.8billion deal in 2014, making them partners.
The Chinese move came as a surprise to analysts as the two firms have been involved in a similar oil and gas joint venture in Brazil since 2010.
Analysts at Spanish bank BBVA, which have downgraded the value of Repsol's North Sea assets as having "no value", said in a note:
"While we are surprised by Sinopec's proceedings against Repsol after recent changes at TSEUK, we do not expect these arbitration proceedings to result in any compensation payable and we continue to grant no value to Repsol's interests in the North Sea.
"We do not expect negative implications for the development of Repsol's and Sinopec's joint interests in Brazil."
TSEUK – which is soon having its name changed to Repsol Sinopec Resources UK – is one of the North Sea's largest operators. It is thought it has shed more than 1,700 jobs – employees and contractors – since the start of the fall in oil prices. The company confirmed it has around 1,275 employees and contractors on its books, down from 3,000 at its peak.
In its statement, Repsol added: "Addax's has chosen to commence legal proceedings trying to gain an illegitimate advantage in its own benefit instead of devoting all efforts to improving TSEUK's performance, as has occurred in the past months – since Repsol's entry into the joint ventre – something that might explain its desire to remain as a shareholder in TSEUK."
Recommended for you

The bell tolls for the North Sea's dead wells