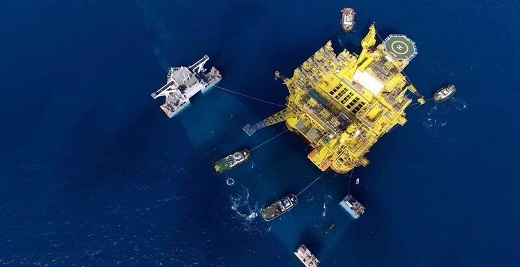 InterMoor has completed the marine aspects of Shell's Malikai tension leg platform (TLP) float-off operations.
The company said the TLP was loaded onto the Dockwise Heavy Lift Vessel White Marlin at Malaysia Marine and Heavy Engineering (MMHE) shipyard in Pasir Gudang before being transported to a float-off location in the Singapore Straits.
InterMoor was responsible for the marine aspects of the float-off and tow of Shell's Malikai TLP through the Johor Straits into the Singapore Straits and to a float-off location for various nearshore commissioning tasks to be performed.
Martin Kobiela, managing director, InterMoor in Singapore, said:"From start to finish, InterMoor Pte's contribution lasted six months.
"Although a lot of the work is standard for us, particularly the towing and marine activities, many of the work scopes were novel, particularly the provision of catering and sanitation services.
"Our team was diligent in their care of the project both from Singapore and on location in the MMHE shipyard, Malaysia, and is proud to have been associated with this important development for the region."
The work scope also included engineering analysis and procedures, project management for the nearshore operations, management of chartered vessels, provision of offshore personnel and various ancillary services.
The TLP will be installed at the Malikai field in a water depth of approximately 600metres.
Recommended for you

Salamander JV wants floating wind project 'in the water' as early as 2028