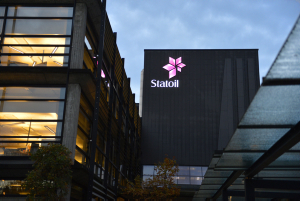 Statoil has decided to launch a project to write the story about the company for its 50th anniversary in 2022. The University of Oslo has been chosen the main supplier in a project that will also involve other Norwegian research institutions.
Statoil's history» will be a historical fact-based research project to be ready for the company's 50th anniversary in 2022. The project aims to acquire new knowledge about Statoil and the petroleum activity's significance to society through 50 years and convey it to the public. The project is also to be a professional training tool for coming generations.
The end product will include a history in two volumes and a comprehensive website that will be integrated with the books and provide further images, films and sound.
"We have high ambitions for this project, as it will cover much more than the company's history, it will also convey Norwegian history," said Statoil's head of corporate communication, Reidar Gjærum, who will lead the steering committee for the history project.
Statoil has chosen the Department of Archaeology, Conservation and History at the University of Oslo to be in charge of the project.