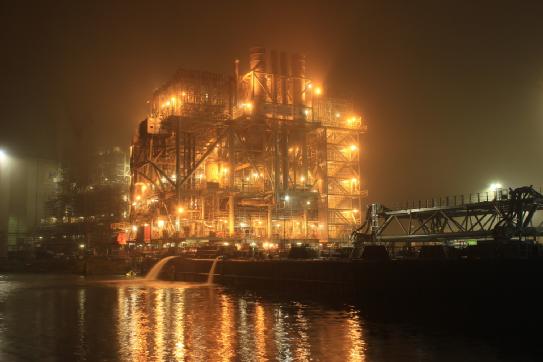 Marathon Oil said it has achieved first gas from its new Alba B3 offshore compression platform off Equatorial Guinea.
The company said production from the platform will allow it to convert 130million barrels of oil equivalent of proved undeveloped reserves, more than doubling the firm's remaining proved developed reserve base in the region.
Mitch Littel, vice president of conventional for Marathon Oil, said:"The Alba B3 compression project will allow us to maintain plateau production for the next two years, mitigating base decline, while extending the Alba field's life by up to eight years.
"I want to highlight that the platform was completed on time and within budget, reflection strong project management and a close collaboration with the operations team in Equatorial Guinea."
The execution of the Alba B3 compression project involved engineering and construction in four countries with Heerema Fabrication Group (HFG) serving as the general contractor.
Marathon Oil's wholly owned subsidiary Marathon EG Production Limited holds an approximately 65% working interest in the Alba field and is the operator, while Noble Energy own 35%.