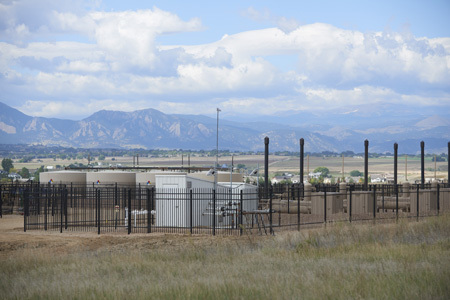 Encana Corp., the Canadian oil and natural gas producer, is selling about $1 billion of shares to fund drilling in Texas next year and repay debt.
The company agreed to sell 107 million shares at $9.35 apiece through underwriters led by units of Credit Suisse Group AG and JPMorgan Chase & Co., Calgary-based Encana said in a statement on Monday after the close of regular trading on North American markets. An additional 16.05 million shares can also be purchased, as part of the deal.
Encana joins producers including Crescent Point Energy Corp. in selling shares in recent weeks to fund drilling as U.S. crude is up 65 percent from its February low. Most of the company's investment next year will be targeted toward increasing output in the Permian Basin in West Texas, the largest U.S. oil field.
One of Canada's largest gas producers, Encana has increasingly focused its attention on boosting oil and petroleum liquids production from shales including the Permian, where it established a position with the 2014 purchase of Athlon Energy for $7.1 billion. The company said it aims to double the number of wells on stream in the Permian in 2017, compared to this year.
Shares of the producer, which were halted in Toronto after the announcement, are up 85 percent this year. Encana's U.S.-listed stock dropped in after-hours trading and was down 4.8 percent to $9.39 as of 7:59 p.m. in New York.
Recommended for you

Chevron eyes $2.5 billion investments in low-carbon hydrogen