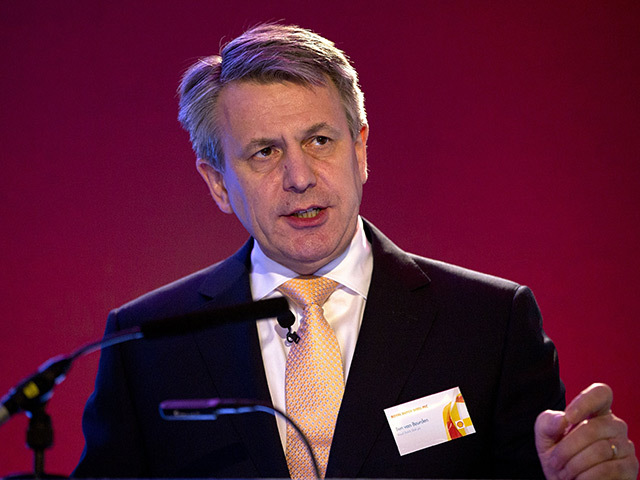 Shell posted pre-tax profits of $1.86billion in the third quarter of 2016, but only moved another $220million towards its divestment target.
Shell plans to sell $30billion worth of assets from 2016 to 2018 to offset the cost of its $50billion takeover of BG Group, which was completed in February.
By the end of June, 2016, Shell had completed deals worth $1.5billion.
In its third quarter results, the company said the figure had risen to just over $1.7billion.
Shell chief executive Ben van Beurden today suggested the process is gaining momentum: "We are actively working on 16 material asset sales as part of the company's planned $30billion divestment programme."
Third quarter revenues dropped slightly to $61.8billion from $68.7billion in the same three month block last year.
However, pre-tax profits rocketed to $1.86billion, against losses of $9.1billion a year ago.
Shell's third quarter production was 3.6million barrels of oil equivalent per day.
Capital investment was $7.7billion during the quarter. Shell is on track to deliver reduced capex of $29billionn for 2016.
It firm expects its capital investment to be around $25billion in 2017.
Total dividends distributed to shareholders in Q3 amounted to $3.8billion.
Mr van Beurden said: "Shell delivered better results this quarter, reflecting strong operational and cost performance. But lower oil prices continue to be a significant challenge across the business, and the outlook remains uncertain.
"Our investment plans and portfolio actions are focused firmly on reshaping Shell into a world-class investment case at all points in the oil-price cycle, through stronger returns and improved free cash flow per share. We are making good progress towards this aim in spite of current challenging market conditions.
"The integration of Shell and BG is now essentially done and has been completed well ahead of plan. It's been an important catalyst for the significant and lasting changes we are making to the company's working practices, cost structure and portfolio."
Recommended for you

Big Oil faces headwinds after record $199 billion profit haul