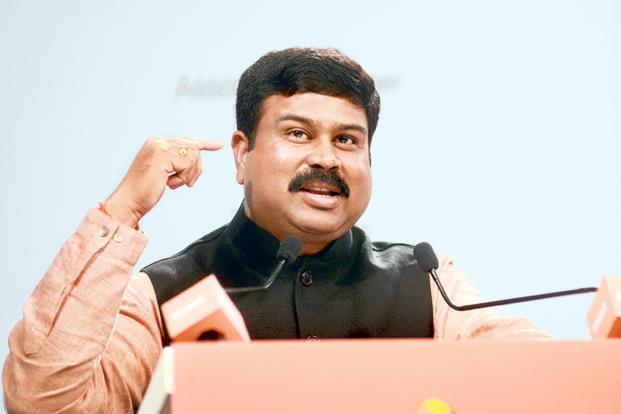 Sixteen Scottish oil and gas companies will visit India to help create links with a country whose oil consumption is rising rapidly.
India's demand for oil and petroleum products was third highest globally in 2014 and was forecast to rise by 4-5% a year.
The companies will attend the Petrotech 2016 International Oil and Gas Conference and Exhibition running from December 5-7.
Scottish Development International is hosting the trip.
It comes after India's minister for petroleum and natural gas, Shri Dharmendra Pradhan, visited Aberdeen in September.
International sector head for oil and gas at Scottish Enterprise, David Rennie, said: "Scotland is recognised globally for its oil and gas skills and expertise. It accounts for around 30% of the global subsea market with approximately 70% of current subsea infrastructure design engineered in Scotland.
"We are perfectly placed to support India's oil and gas ambition and look forward to both cementing existing relationships and exploring new ones during this visit."
Separately, Scottish Enterprise has organised an event in Aberdeen on Friday to highlight the support it can offer oil and gas companies during the current downturn.
Mr Rennie added: "We have been working hard over the last two years to ensure the oil and gas sector is well equipped to respond to the current challenging environment during which time we've supported over 700 companies in areas such as internationalisation, business resilience, innovation and leadership. However we want to engage with even more companies and so this one day event aims to address this by setting out the full breadth of our potential support to the sector.
"The sector continues to go through a very difficult period and sadly many jobs have been lost, but with our support and that of the Energy Jobs Taskforce, we aim to help companies come out of the downturn even stronger and more resilient than before."
Back to Black – Scottish Enterprise Roadmap to Success takes place at Aker Solutions' offices in Aberdeen from 9am to 3pm.
Recommended for you

North Sea giants win big through INTOG floating wind auction