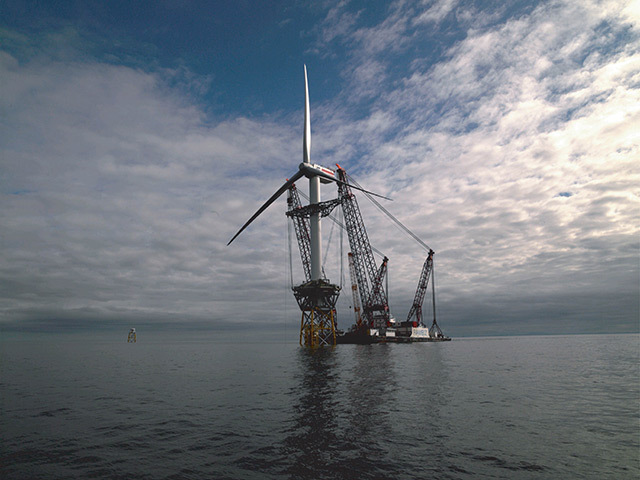 Power giant SSE has pledged to invest £6billion in Scotland over the next three years, with a "significant proportion" of the money earmarked for large-scale infrastructure projects.
The Perth-based company made the commitment as it submitted six proposals to the Scottish Goverment, which is currently drafting its energy strategy.
In its submission, SSE said it wanted to "build on the success" of onshore wind in Scotland through "repowering and extending existing sites." It also wants to maximise opportunities in large-scale pumped storage hydro projects.
In a statement, SSE, which employs around 7,000 people in Scotland, said: "Having contributed more than £7billion to the Scottish economy over the past five years, SSE plans to invest a further £6billion in the years to 2020.
"A significant proportion of its future investment programme is allocated to large-scale Scottish infrastructure projects including the Caithness – Moray Electricity Transmission line, onshore wind farm projects across Scotland and the 588MW Beatrice offshore wind farm in the Moray Firth.
"Maintaining a GB-wide energy market is central to SSE's position on the future of energy in Scotland."
Among the proposals submitted by SSE with the aim of decarbonising heat use in Scotland are plans to increase the use of district heating schemes and to improve the stock of electric storage heaters.
The company also proposes supporting community investment and ownership in energy projects and tackling household fuel poverty through improved energy efficiency measures.
SSE said the Scottish Government's new energy strategy "comes at the right time" and can help Scotland maximise benefits from innovation, cost reductions and new technologies.
In its statement, the company added: "SSE understands it has a responsibility to the customers and communities it serves but with the energy system in Great Britain facing unprecedented changes, the Scottish Government's strategy needs to be enduring and robust if it is to met its stated objective of plotting an energy course for Scotland out to 2050.
"With a track record of investing heavily in the GB energy market, SSE is ready to play its part in that journey."
Recommended for you
X

Allseas' Pioneering Spirit vessel to lay TurkStream pipeline