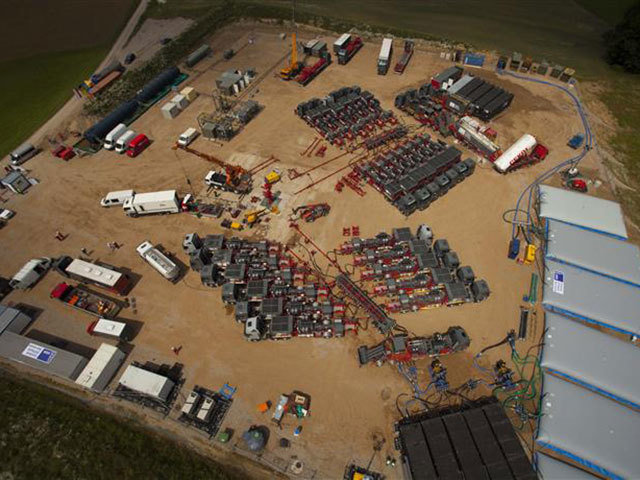 Janet McIntyre has heard President-elect Donald Trump praise fracking and the jobs it's created. She's living the other side of the story.
For six years, the western Pennsylvania woman and dozens of her neighbors have blamed their tainted groundwater — turned foamy, foul-smelling and undrinkable — on a drilling technique that slams sand, water and chemicals underground at high pressure to unlock oil and natural gas caught in the shale below.
Now McIntyre and others on the front lines of the fracking debate are getting support from an Environmental Protection Agency report, released Tuesday, that says drilling can harm groundwater. The report, quickly denounced by the industry, comes as Trump's naming of a fossil-fuel champion to lead the EPA has activists despairing. They're vowing to turn to the states and the courts to fight a technology they blame for water pollution, earthquakes and climate-warming methane emissions.
For drillers, Trump is a hero, unchaining an overregulated industry. To anti-fracking activists, he is "the absolute nightmare," said Karen Feridun, a co-founder of the group Pennsylvanians Against Fracking. "A lot of people are depressed. They know we have our work cut out for us."
U.S. oil production surged 78 percent from 2011 to 2015 as improvements in hydraulic fracturing and horizontal drilling helped explorers pull oil and gas from previously inaccessible shale rocks, turning America into a petroleum powerhouse.
At the same time, the practice has sparked a backlash among critics. Five states, most notably shale-rich New York, have banned fracking, along with scores of municipalities. The Sierra Club and others have sued over alleged water and air contamination and waste disposal, demanding tougher regulation.
David Spigelmyer, formerly an executive at Chesapeake Energy Corp.'s Appalachia division, is now president of the Pittsburgh-based Marcellus Shale Coalition, an industry trade group. He calls the resurgent drilling a "job-creating force."
"We're witnessing a manufacturing rebirth in our region that almost nobody predicted a few years ago," Spigelmyer said by telephone.
Trump, meanwhile, has sided with the industry, promising to undo what he calls Barack Obama's "job-killing" regulations.
The Republican could start by killing Obama proposals to police methane emissions and groundwater impact, said Peter Cohn, an analyst with Height Securities LLC, a Washington-based consultant. On Dec. 7, Trump nominated Oklahoma Attorney General Scott Pruitt, a long-time ally of oil and gas producers, to lead the EPA.
McIntyre's response serves as a microcosm of the national debate.
"I understand everybody has to have a job," she said in an interview at her home in The Woodlands, a rural area outside Evans City, Pennsylvania. "But when it damages other people, is it really worth it?"
McIntyre's water now comes from what neighbors here call a "water buffalo," a 1,500-gallon donated tank that sits outside her home. She also picks up 20 jugs each month from the White Oak Springs Presbyterian Church in nearby Connoquenessing. About three dozen families rely on the donations, the church's pastor, Lee Dreyer, said in an interview.
Their homes, about an hour north of Pittsburgh, sit atop the Marcellus shale play, the biggest source of natural gas in the U.S. Thirty-one rigs were drilling in the state as of last week, up from a low of 13 in July, according to Baker Hughes Inc.
During a 15-minute car ride, McIntyre pointed out a half-dozen well pads close to her home. She and her neighbors say their water was ruined after Rex Energy Corp. began drilling in 2010. Now, eight of the families are suing in state court, seeking unspecified damages. They had little choice, according to McIntyre.
"We have gone to our township and our county and the state," she said. "It seems no one's listening."
The case is in discovery, with a trial not expected until late 2017, said the homeowners' attorney, David McGowan. A Rex Energy spokesman declined to comment, but the State College, Pennsylvania-based company has said in the past it's not to blame.
"There are no notable differences in water chemistry between pre- and post-drill water quality tests of the water wells in question," Rex said in a 2012 statement. That same year, the state Department of Environmental Protection concurred, and a review of the state's data by the EPA reached the same conclusion.
The residents say in their lawsuits that Rex's drilling may have let contaminated groundwater from past coal mining and oil drilling reach their aquifer. According to John Stolz, a professor of environmental microbiology at Duquesne University in Pittsburgh, testing cited by the state may have been too limited in time or scope to pick up the damage.
"Clearly something happened to their water, and it happened within the window during which the drilling companies were doing what they were doing," said Stolz, who has been retained for his expertise by McIntyre and her neighbors.
The EPA report Tuesday said a review of more than 1,200 scientific sources found evidence that hydraulic fracturing can affect water resources "under some circumstances." The impacts ranged in severity from "temporary changes in water quality to contamination that made private drinking water wells unusable," the agency said in a statement.
That was a reversal from an earlier draft that said there was no evidence of widespread water effects from fracking. Still, the agency's final report noted that "significant data gaps" make it impossible to say just how frequent the damage has been.
The finding drew a condemnation from the American Petroleum Institute, the industry trade group in Washington. "The agency has walked away from nearly a thousand sources of information from published papers, technical reports and peer-reviewed scientific reports demonstrating that industry practices, industry trends and regulatory programs protect water resources at every step," said Erik Milito, the group's director of upstream and industry operations.
In a study published in November by the journal Science of the Total Environment, researchers said a review of 1,850 water samples from Pennsylvania and elsewhere found elevated levels of some chemicals near fracking sites. None were present at hazardous levels, but the results indicated drilling could be affecting water quality, said the scientists from Columbia University in New York, Rutgers University in New Jersey and the University of Pennsylvania.
The altered water chemistry "seems to be a fingerprint of drilling," said co-author Reynold Panettieri, director of Rutgers' Institute for Translational Medicine and Science.
McIntyre is counting on studies like that to help swing the court in favor of the residents. If she wins her case, she said she'll use the proceeds to pay for a new water supply in the area. Until then, she's counting every drop.
"They're not paying attention," she said of politicians from the local level to Washington. "They are listening to whoever is going to make them money and who they're going to work for. They are not interested in the little guy."
Recommended for you
X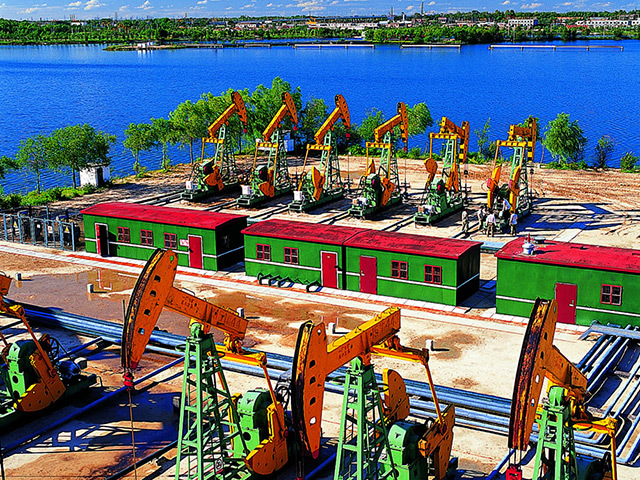 CNPC to reduce staff by 20%