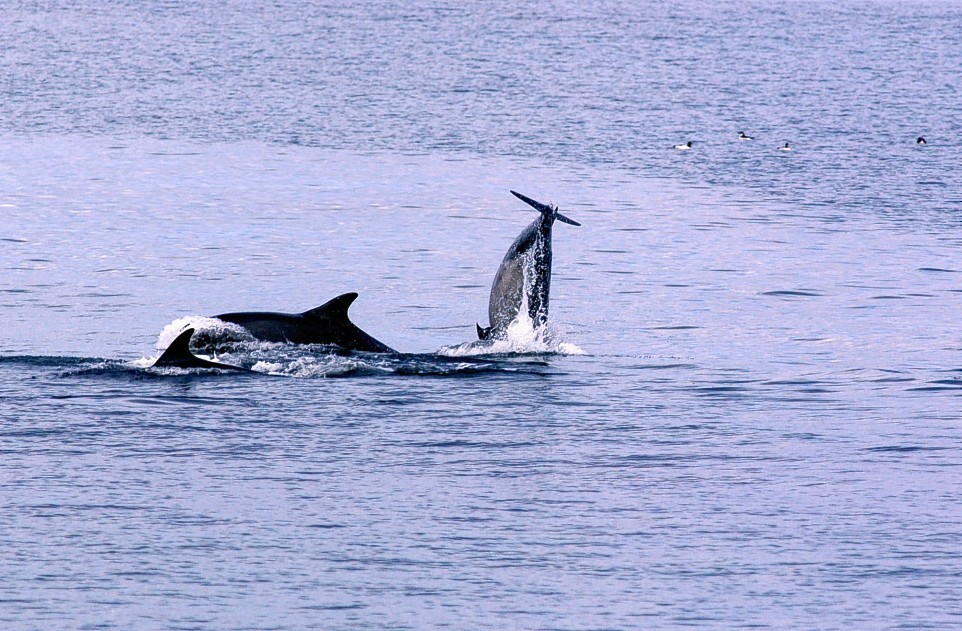 Councillors in the Highlands will today put pressure on the local authority to object to controversial ship-to-ship oil transfers in the Moray Firth.
Black Isle and Nairn representatives are expected to call for councillors to be given the chance to shape the council's response to the application.
Cromarty Firth Port Authority's wants permission to transfer millions of tonnes of crude oil a year between tankers in the waters, which are famed for dolphins and rare sea birds.
But the plans have sparked widespread opposition and a vocal campaign in communities around the Cromarty and Moray firths.
Black Isle councillor Craig Fraser plans to raise the issue at today's full council meeting in Inverness.
He is adamant that elected members should be allowed to make their views known when the local authority submits its official response to a revised application in the new year.
"I want to make sure that there is full scrutiny by councillors who represent the Moray Firth and its communities," he said last night.
"I have seven community councils on the Black Isle, three which border the Cromarty Firth and four which border the Moray Firth.
"But the port authority doesn't even recognise the four on the Moray Firth.
"The application must not be fobbed off by Highland Council planning officials. Two sheets of A4 paper, which was the response from Highland Council earlier this year, was totally unacceptable and should not be allowed to happen again."
Meanwhile, Iain Bruce of Nairnshire Coalition of Community Councils, has written to the port authority branding the application "a travesty of good practice".
He states that claims such transfers have been carried out in the Cromarty Firth for three decades are a "corporate fairy story", while casting doubt on the port's stated environmental commitments.
A spokeswoman for the port authority said: "The Port is making an application for an additional ship to ship oil transfer licence within the law. There is a due process to follow and the relevant authorities will ultimately decide whether the application submitted by the Port receives approval."
She added: "There are 18,000 people living in communities that border the waters of the Cromarty Firth.
"Over the past 10 months the Port has reached out to all of them for their feedback. Local communities against the application remain in the minority and, as a Trust Port, we must take the views of all stakeholders into account and act in a way that benefits the majority."
Recommended for you

Ardersier Port joins Inverness and Cromarty Firth Green Freeport consortium