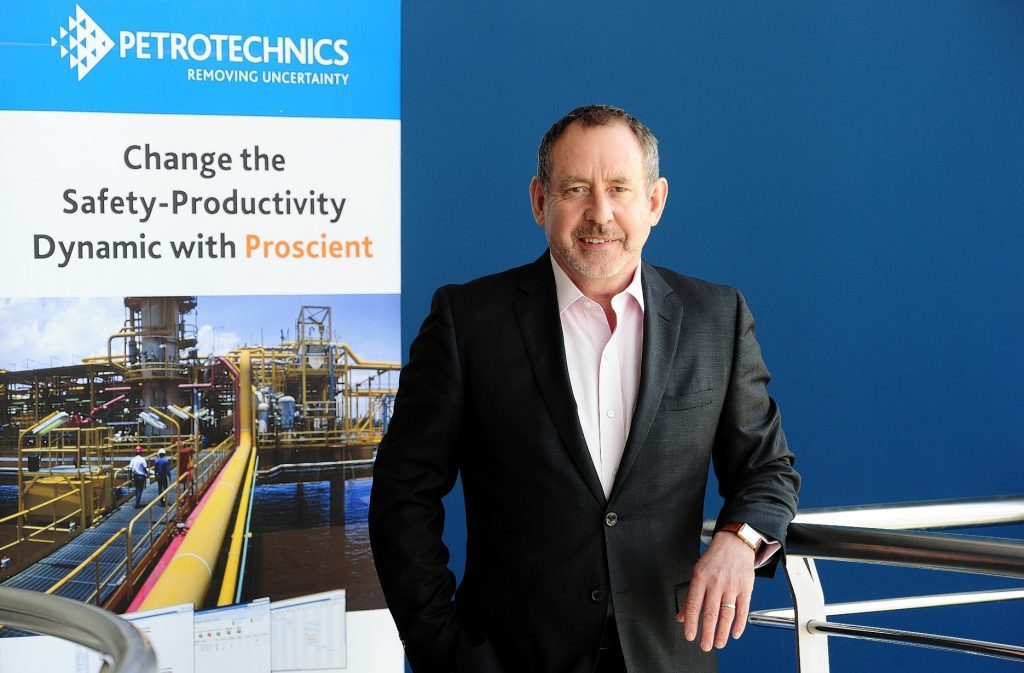 Oil and gas technology firm Petrotechnics, of Aberdeen, said yesterday its efforts to diversify were driving growth.
The company, which specialises in software to improve frontline operational performance and risk management in hazardous industries, has moved into new markets in an attempt to defy the downturn hitting many of its traditional clients.
That strategy is paying off, chief executive Phil Murray, said yesterday, adding: "FYE (fiscal year end) 2017 has already generated new oil and gas, refining and rail contracts.
"In the next 18 months we expect to see growing revenues from a range of industries and blue-chip clients as market demand continues to grow."
Mr Murray was speaking after accounts lodged at Companies House revealed Petrotechnics suffered bottom-line pre-tax losses of £4million during the year to March 31, 2016, compared with profits of £2.5million a year earlier.
But underlying profitability was up, the firm's CEO said, highlighting a substantial impact on the balance sheet from ongoing investment in research and development (R&D).
He added: "Our strategy over the past four years has been to invest in developing the world's first enterprise system to manage operational performance and risk in hazardous industries.
"This investment continued throughout the downturn and during FYE 2016 Petrotechnics generated underlying profitability before accounting for ongoing R&D investment."
Turnover fell to £11.65million in 2015/16, from £17.4million the year before as the firm continued to use investment from the Business Growth Fund (BGF) to develop "new markets, new talent acquisition and ongoing innovation", including the global roll-out of its Proscient system.
Petrotechnics – founded by Mr Murray in 1990 – employed 163 people on average last year, up from 151 in 2014/15.
The firm's original Electronic Permit To Work product is used by more than 80,000 people and on 700-plus offshore oil and gas installations every day.
And its Proscient system is used to increase safety and improve productivity across thousands of miles of railway in the UK by reducing the risk of delays, engineering overruns and spiralling maintenance costs.
The company's boardroom team includes non-executive director Mike Sibson, investment director for BGF in Aberdeen. He joined the lineup in 2013, around the time BGF invested £6million in the business in return for a minority stake.
Recommended for you

Aberdeenshire energy services firm Aubin Group now under Italian ownership