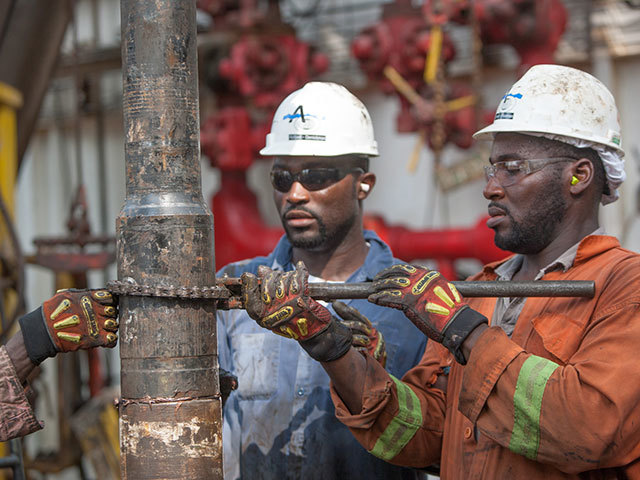 Scottish oil explorer Bowleven yesterday accused an activist shareholder of mounting a "blatant attempt" to gain control of the business.
Crown Ocean Capital (COC), a Monaco-based offshore private investment vehicle, had called for six members of Bowleven's board to be removed and proposed an overhaul of the firm's strategy.
Kevin Hart, a former Ellon Academy pupil and now Bowleven's chief executive, is one of the board members COC wants to oust.
COC, which has a 10.62% stake in Africa-focused Bowleven, said Chris Ashworth and Eli Chahin should be brought in as directors.
Mr Chahin is a senior advisor at restructuring firm Alix Partners, while Mr Ashworth was previously a partner at law firm Ashurst for 20 years.
They would sit alongside current Bowleven chief operating officer David Clarkson, who would survive COC's proposed cull.
COC said a new board should prioritise the development of the Etinde licence offshore Cameroon, while spending on the onshore Bomono project in the same country should be halted.
COC criticised Bowleven for reducing its stake in Etinde to 20% and ceding operatorship of the asset.
And it accused Bowleven of spending too much on Bomono, which had not shown "convincing economic prospects".
COC said Bowleven's expenses and cash outflows were alarming and warned that any remaining value to shareholders was at risk of being destroyed.
Calling for a general meeting, COC said: "We do not believe that the board in its current composition is suited to undertake the necessary strategic review or subsequent required actions.
"We urge shareholders to appoint a revised and independent board to formulate and execute a strategy that is in the best interest of all shareholders."
But Bowleven said the information contained in COC's statement was "misleading and flawed" and question the suitability of Mr Ashworth and Mr Chahin for the board.
Bowleven said in a statement: "The proposal to constitute a board of three individuals, two of whom have little or no relevant oil and gas experience is clearly incompatible with good corporate governance.
"The existing board and company is well-positioned to deliver on its strategy as set out in its recent results and deliver greater value than a break-up and asset strip of the company would achieve."
Shares in Bowleven were up 5% to 26.25p on London's AIM as of 4pm yesterday.
COC has been an unwelcome distraction for the Bowleven board for a number of months.
In December, Bowleven was forced to cease its "popular" share buyback programme after COC opposed the motion at the company's annual general meeting.
A month earlier, Bowleven defended its three non-executive directors against a challenge from COC, which wanted to have them replaced.
Recommended for you

Etinde FID delayed once more