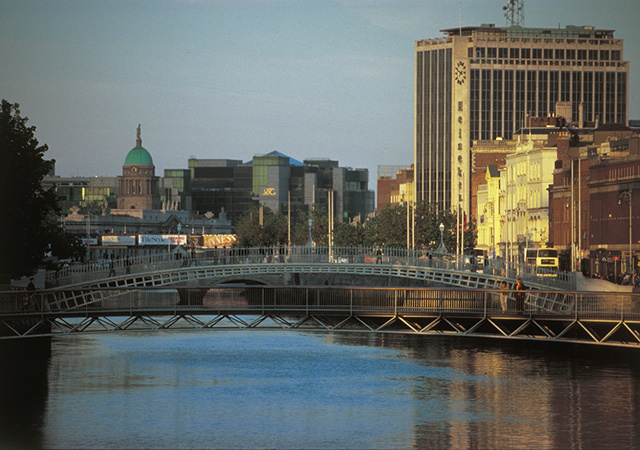 The Irish parliament has become the first in the world to back a ban on investing public money in fossil fuels.
The move is the first step towards a ground-breaking law which would end the practice of finance chiefs pumping pension cash and other funds into oil and gas companies.
The initiative secured cross-party support, dealing Ireland's minority government a damaging blow.
Independent TD Thomas Pringle, who introduced the bill in the Dail parliament in Dublin, said the legislation would allow Ireland to make a powerful statement on the world stage.
He said: "This principle of ethical financing is a symbol to these global corporations that their continual manipulation of climate science, denial of the existence of climate change and their controversial lobbying practices of politicians around the world is no longer tolerated.
"We cannot accept their actions while millions of poor people in underdeveloped nations bear the brunt of climate change forces as they experience famine, mass emigration and civil unrest as a result."
It will be several months at least before the proposed legislation could become law.
If enacted it would force the 8 billion euro (£6.8 billion) Ireland Strategic Investment Fund, part of the Republic's National Treasury Management Agency, to sell its investments in fossil fuel industries over five years.
It would also ban it from making new investments in the sector.
The fund has a plan in place to sell all its overseas investments in the coming years and use its money to invest at home and in Irish businesses.
Green Party leader Eamon Ryan accepted there is no guarantee the landmark proposal will become law, but he added: "The maths is beyond doubt.
"It is based on simple and clear physics.
"We have to leave four-fifths of known fossil fuel reserves in the ground. That is what we are acknowledging and legislating for here."
Eamonn Meehan, executive director of development agency Trocaire which launched a social media blitz on the proposal, said: "With a climate sceptic recently inaugurated into the White House, this move by elected representatives in Ireland will send out a powerful message.
"The Irish political system is now finally acknowledging what the overwhelming majority of people already know: that to have a fighting chance to combat catastrophic climate change we must phase out fossil fuels and stop the growth of the industry that is driving this crisis."
Similar initiatives are taking place in Norway, where the state pension fund is considering divesting from high carbon emission companies, and in New Zealand, where a target is expected to be set in June to seek greener investments.
It is the second major green policy to get the support of the Dail after legislation to ban fracking cleared its first hurdle late last year.
Recommended for you

Sunak pledges £1.6 billion to try to show COP28 he's on message