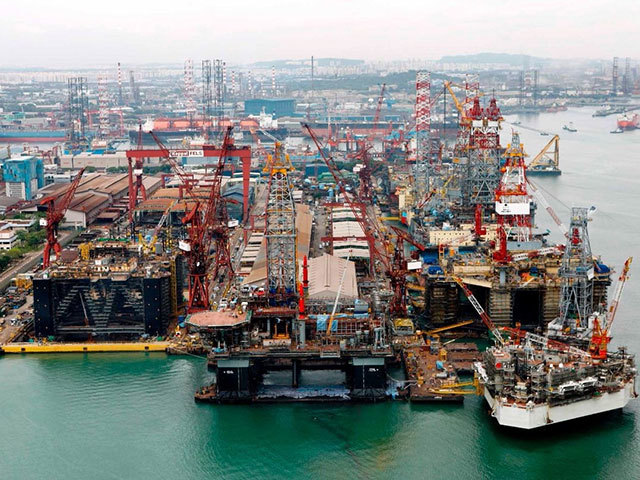 The world's largest builder of oil rigs cut its workforce by more than 10,000 people in 2016.
Around 3,800 staff were axed last year from Singapore based rig builder Keppel Offshore and Marine, with a further 6,800 employees cut from overseas operations.
The firm also posted its smallest annual profit in a decade after being hit with a lack of orders for new rigs.
But the cost cutting has saved the company some S$150 million year-on-year.
The plunging global price of oil has tightened the purse strings of operators around the world – slashing the number of customers coming forward to both Keppel and rivals Sembcorp Marine.
The downturn has forced Keppel to axe thousands of jobs as well as cutting yard capacity.
Two overseas yards are being mothballed and three yards are to close in Singapore.
Keppel reported a new profit of S$784 million for 2016, the company's lowest posting since 2006.
For Q4, October to December, the firm's net profit came in at S$143 million, down from S$405 million a year ago. Revenue for the quarter dropped 22 percent to S$1.94 billion.
Analysts expect the tough market conditions to continue for up to two years.
Keppel admitted to "hunkering down" last summer in a bid to survive the downturn.
Recommended for you

Sembcorp Marine shareholders question Singapore yards mega merger