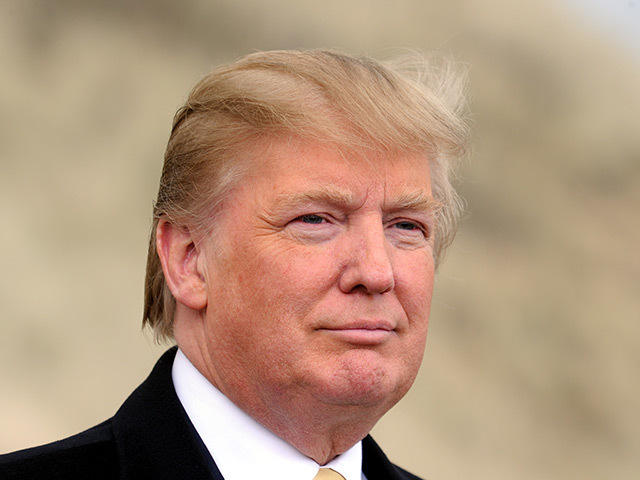 The U.S. removal of sanctions on Sudan unlocks the potential for the government to tap its rich mineral and agriculture resources. Now the African state needs to carry out the large-scale reforms required to attract investors.
Former President Barack Obama's Jan. 13 executive order reversed some measures put in place by the U.S. in 1997, four years after it first listed Sudan as a state sponsor of terrorism. It lifted restrictions on petroleum and petrochemical industries, including oilfield services and oil- and gas-pipeline transactions by Americans, and also allowed U.S. citizens to process deals involving people in Sudan, and import and export goods.
Sudan was among the seven mainly Muslim Middle East and East African nations whose citizens were barred from entering the U.S. by President Donald Trump's Jan. 27 executive order.
Businesses looking to invest still face complex bureaucracy as well as graft that's led to the country having the fifth-worst ranking in Transparency International's global Corruption Perceptions Index. Attracting investors, analysts say, needs changes in everything from business regulations to education, as well as investment in roads, rail and ports.
"The lifting of the sanctions is a good thing, but it should not lead us to the mistaken conclusion that now Sudan is going to become a miracle and register 6, 7 or 8 percent growth," Harry Verhoeven, a professor of government at Georgetown University in Qatar, said Jan. 24 by e-mail. "Unless you have comprehensive fundamental reforms, both political and economic, this country will not live up to its potential."

Natural Resources
Sudan has about 1.5 billion barrels of proven oil reserves, according to BP Plc statistics, even after losing three-quarters of its crude when South Sudan seceded in 2011. Gold output was on target for 75 metric tons last year, the government said.
Despite "low levels of crops, livestock, fisheries and forestry production," Sudan has "vast areas of cultivable agricultural land" and enough water for the industry's needs, according to the United Nations Food and Agriculture Organization.
"The benefits for Sudan are tremendous," said Abda el-Mahdi, an economic consultant and former state minister of finance.
"The greatest benefit in the short-term is the international opening of bank transfers and return of relations with correspondent banks," she said. "This will greatly reduce the cost of financial transactions and will have a positive impact on the cost of production and the cost of imports, thereby reducing inflationary pressures."
Inflation reached 30.5 percent in December, its highest rate since late 2014. Sudan's currency gained as much as 28 percent on the streets of the capital, Khartoum, in the days after the Treasury's announcement, trading at between 14 and 17 per U.S. dollar, compared with about 19.4 before. The pound's official rate is about 6.6667 per dollar, according to the Central Bank of Sudan's website.
Disputed Justification
The Treasury said the partial lifting, to be reviewed in six months, was in response to Sudanese progress in reducing "offensive" military actions, without specifying against whom, and boosting access for humanitarian groups. That justification was disputed by groups including Human Rights Watch, which says Sudan's government has committed mass killings and quashed protests.
President Umar al-Bashir has been indicted by the International Criminal Court for alleged war crimes in the country's western Darfur region. Sudanese cooperation on counter-terrorism and "addressing regional conflicts," both mentioned by the Treasury, are more probable reasons for the U.S. decision, according to Leslie Lefkow, HRW's deputy Africa director.
Under the ban announced by Trump on Friday, nationals from Sudan, as well as Iran, Iraq, Libya, Syria, Yemen and Somalia, won't be able to enter for at least 90 days while officials determine what information is needed from other countries to safely admit visitors.

'Particularly Unfortunate'
Sudan's Foreign Ministry said it was "particularly unfortunate" that the decision coincided with the removal of sanctions and "just as economic and financial institutions as well as businessmen in the country were set to continue development their investment projects." The Khartoum-based Sudanese Media Centre reported the statement.
Sudan's economy has been able to weather the sanctions' impact because it began exporting oil in 1999. That's helped gross domestic product grow eight-fold to more than $97 billion, according to World Bank data. It's forecast by the African Development Bank to expand 6 percent this year, compared with 6.2 percent in 2016 statistics show.
"The sanctions were predominantly hurting ordinary people, students, patients and doctors and in agriculture, and were not hurting the very powerful families that have been dominating this country since 1989," said Verhoeven, referring to when al-Bashir took power in a military coup.
Such people "have ways of sidestepping the negative fallout," while the embargo allowed the government to blame Sudan's poverty on international isolation rather than its own mismanagement, he said. Information Minister Ahmed Bilal Osman didn't answer five phone calls seeking comment.
Rejuvenating international trade will need a flexible foreign-exchange regime, a battle against corruption and "an impressive campaign to roll back the negative picture about Sudan and advocate the positive side," el-Mahdi said.
Recommended for you

Oil jumps to $130 with US and UK set to ban Russia imports