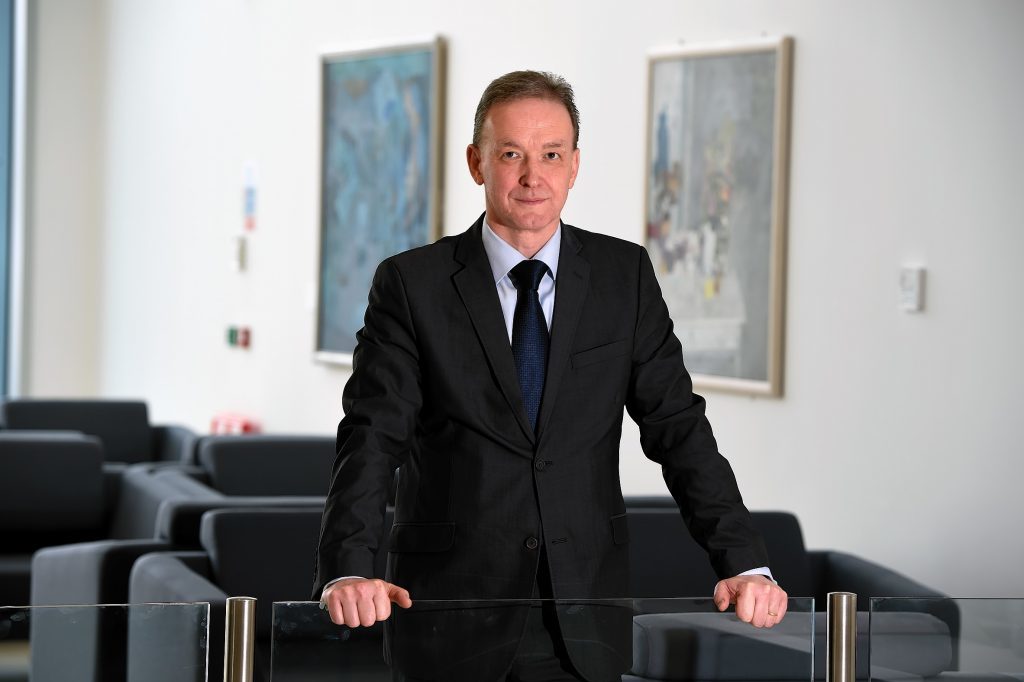 Wood Group's total revenue fell 15.7%, according to its full year results.
The firm recorded $4.9billion in turnover, down from last year's $5.8billion. Its profit for the year fell 61.8% year-on-year from $90.1million to $34.4million.
The company's chief executive also revealed the firm was forced to cut 36% of its workforce as it battled a depressed oil and gas market.
Robin Watson said: "Following a sustainable overhead cost reduction of $148m in 2015, we reduced overhead costs by a further $96m in 2016. This has meant further tough decisions which directly impact our people. Underlying headcount, excluding acquisitions, is down 36% over a two year period. As expected, the pace of saving has slowed, although we believe the savings achieved are sustainable into 2017."
The company leader also spoke about re-positioning the company as 'One Wood Group'.
He added: "Despite challenging conditions in our core oil & gas market in 2016 the Group delivered financial performance in line with expectations. Results benefited from the robust management of utilisation and costs and one off benefits. We enter 2017 as One Wood Group, repositioned to enhance customer delivery and we are encouraged by their support for our services, albeit in a competitive pricing environment. The oil & gas market continues to present challenges and we remain cautious on the near term outlook."
Mr Watson discussed the company's safety performance in Wood Group's full year briefing. The firm has entered into several plea agreements in the Gulf of Mexico regarding safety incidents.
He said: "Safety remains our top priority. In 2016, whilst there were some areas where we had excellent safety delivery, the overall picture across the business was one where safety performance remained broadly static but we saw an increase in high potential incidents.
"Looking ahead, we have immediate plans to draw together safety initiatives and ideas generated across the business to improve our programmes. In the Gulf of Mexico, we have entered plea agreements in respect of investigations into certain events in previous years. The plea agreements, which are subject to approval by the court, provide for the payment of fines and penalties, as well as a compliance plan which is still to be finalized. We have taken significant steps to protect against any recurrence."
Wood Group is also considering disposing of its interests in EthosEnergy.
Mr Watson added: "We recognised exceptional costs of $140m net of tax in 2016. This included $89m in respect of the restructuring of and a further impairment in the carrying value of our investment in EthosEnergy. We are actively pursuing our longer-term strategic options for EthosEnergy, which include a possible disposal of our interest. We recognised a charge of $51m net of tax relating to reorganisation, delayering and back office rationalisation in our core business as we took actions in response to the tough market."
Mr Watson said Wood Group expects "modest recovery" in only the US onshore market and greenfield offshore developments; however, he insisted he was confident in his company's positioning.
"Overall, the oil & gas market continues to present challenges in 2017. We anticipate modest recovery only in markets such as US onshore and greenfield offshore projects. 2017 performance will reflect the current pricing environment for work which remains competitive, although we believe our cumulative overhead cost savings since 2015 will be sustainable in 2017," he said.
"Our market position remains strong. I am confident that our focus on delivering value through our Asset Life Cycle Solutions and Specialist Technical Solutions together with our customer relationships, global footprint, and strong financial footing position us well over the longer term."
Recommended for you

'No pain, no gain' for world on road to net zero, warns Wood Mackenzie