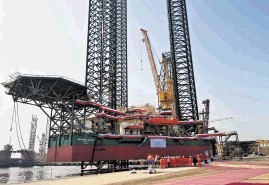 Engineering and fabrication firm Lamprell posted an after tax loss of more than $182million last year despite cutting 5,000 jobs and undergoing a corporate restructuring.
And the chairman has warned that the storm is not over yet as 2017 could be "toughest year to date" for the company.
John Kennedy, executive chairman for Lamprell, said that unique charges and ongoing market challenges had made 2016 a tricky year for the firm.
In his year end statement, Kennedy said: "The turbulence in the oil and gas market continued throughout 2016 and Lamprell has had to adapt its business to respond to the changing market.
"Looking ahead, whilst there are early signs of recovery appearing, we expect that 2017 will probably be the toughest year to date for Lamprell.
"The timing of our projects partially shielded us from the full impact of the downturn, but the group is now shifting from a period of record activity in its facilities to a quieter 2017 as projects have progressed to final stages."
Kennedy said bid pipeline conversions have been "challenging" and diversification has proven "difficult".
One silver lining for the fabrication firm was a contract win from ScottishPower Renewables for a major wind farm.
Kennedy added: "As we expect the global jackup rig market to remain subdued for some time, we will be focusing our efforts on similar diversification strategies in the future."
The company said the after tax loss for year ending 2016 was impacted by an "exceptional" non-cash goodwill impairment charge of $180.5 million.
It was due to the acquisition of Maritime Industrial Services in 2011, in line with the continued market downturn.
In comparison, the UAE-based firm posted a $66.5million profit in 2015 – when no goodwill impairments slashed through its profit margins.
Kennedy said the board's focus was now on securing work at the multi-billion dollar maritime complex, near Jubail in the Eastern Province of Saudi Arabia.
The chairman said: "The past year's underlying performance was strong, albeit affected by one-off events, with market challenges expected to continue in the upcoming year.
"We are now fully focused on building a clear path to medium and long-term growth of the business.
"With this goal in mind, the board has worked hard to progress one of our key strategic priorities: the step-change opportunity offered by our potential participation in the Maritime Complex in the Kingdom of Saudi Arabia. Lamprell's board is focused on progressing the partnership negotiations on this impressive project."
Last year saw a handover of the reigns to new chief executive officer Christopher McDonald following the retirement of James Moffat.
Yard work remained at "record high" activity, with seven concurrent jackup rigs and a large onshore modules project on the go.
However cost-cutting and restructuring were also on the agenda.
McDonald said:"Since joining Lamprell in September 2016, I have been impressed with the strength of its operational capabilities which I am confident will support our drive for growth. We are now building on this platform to protect the business against the near-term challenges and, more importantly, position the Company to grow in the medium and long term.
"Our short-term performance will be inevitably affected by the tough market environment, but we have implemented a set of effective measures to stand the company in good stead to navigate the sector downturn.
"Our targeted cost-cutting and recent restructuring have aligned Lamprell with immediate challenges in a fast-paced and highly competitive bidding environment.
"We are leaner, more flexible and therefore more adaptable to target a broader set of new business opportunities. Our discussions with the Saudi Maritime Complex partnership continue to progress and show the ambitious approach of the management team to securing a successful future for Lamprell."
Lamprell's EBITDA was down from $90million in 2015 to $30.6million last year.
Revenue of $705 million was reduced by a $25 million settlement with Ensco as a result of the Cameron jackup rig technical issues and delays.
A total of 14 rigs are currently stacked in Lamprell's facilities on behalf of clients, with the offer of potential refurbishment works in the event of redeployment.
Recommended for you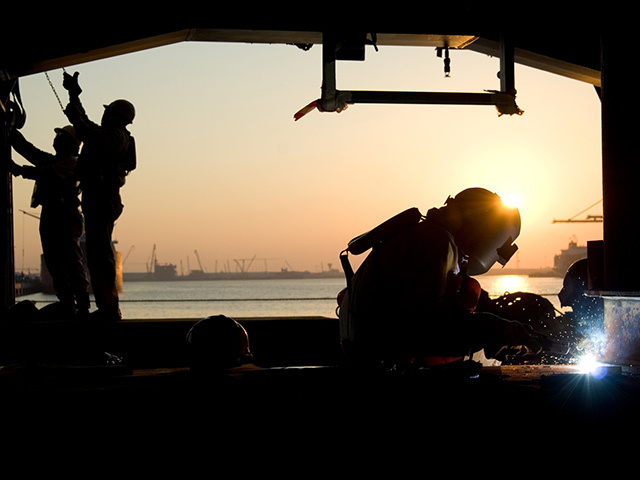 Lamprell raises cash amid challenges