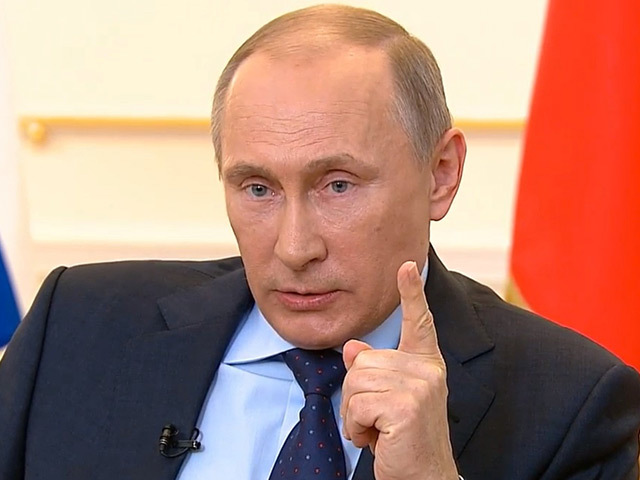 American energy entrepreneur Kenneth Hersh used a keynote speech to launch a blistering attack on Russian president Vladimir Putin just minutes after comparing US shale reserves to breakfast cereal.
Hersh, the founder of private equity firm NGP Energy Capital Management, made the unusual remarks at the University of Oklahoma Energy Symposium 2017.
He started his speech referring to the abundance of oil and gas reserves that shale offers the energy industry and how America was leading the way with the controversial method.
Hersh said it was no longer about finding hydrocarbons but how to market them – comparing different oil types to various breakfast cereals.
He said: "If we were marketing breakfast cereals then we have an infinite opportunity for what kind of cereals we want to produce.
"It's no longer about finding hydrocarbons. It's about who are we competing against, what does our customer want, what does our distribution channel look like, what is our price point. Because we can produce whatever we want and our competition can produce whatever they want.
"That is a world of abundance. So this time is different for the oil and gas industry.
"Congratulations for our industry, the people in this room, in this state and in Texas, you have changed the world.
"As a result we have become a business just like any other business."
The Texas based business executive then explained how geo-politics plays a greater influence in business than ever before due to the opening up of global markets.
He said: "Russia in particular is a very peculiar animal right now.
"In the last three years Putin has become the single most important person on this planet.
"He has simple, modest goals. Like break NATO, get NATO off his doorstep, reestablish the former Soviet Union either legally or just through spheres of influence.
"As soon as Obama removed the red line in the Middle East he went into Syria. There are now permanent bases exist in Syria. And now he's aligning with Iran.
"We are in the middle of negotiations with Iran. In the middle of this Russia signs a deal to build eight nuclear reactors for Iran."
"All of this cat and mouse is very important as it allows him [Putin] to flex his muscles.
"Clearly there was some involvement in hacking the United States election.
"This is all very interesting for a country that has a $1.3trillion GDP. Google and Apple combined would have a market cap of $1.3trillion.
"So imagine Google and Apple getting together and controlling the Middle East conversation, the oil price conversation, the cyber conversation."
Read more of our coverage from the event:
Dean of Price College – 'energy leaders must thrive, not survive'
'We are in uncharted territory with the Middle East', energy expert claims
UK shale will play catch-up, US experts say
Recommended for you
X

Malaviya Seven arrested as lawyers seek pay for 'struggling' crew