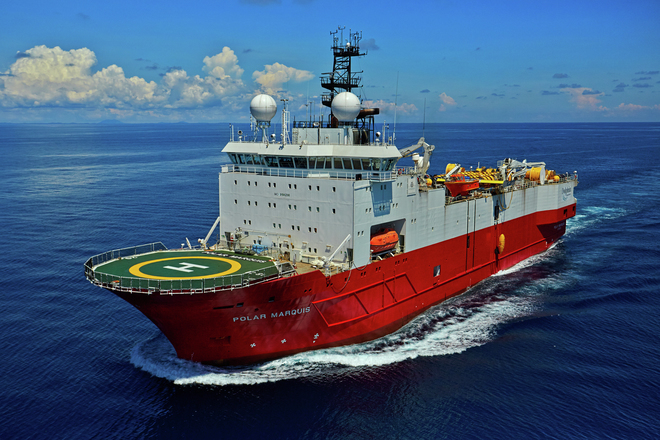 Norwegian firm Rieber Shipping said today that its 50%-owned geoservices firm Shearwater had won a contract to shoot 3D seismic on the Irish Atlantic margin.
Bergen-based Rieber, which has 11 vessels covering the subsea, marine seismic and ice support segments, said Shearwater would be employed by TGS for four months on the Crean 3D project.
Rieber said one of its "high end" 3D vessels would be used.
Crean 3D is a survey of more than 5,400 km2 located in the South Porcupine Basin between the Porcupine High and the Irish Mainland Platform.
Acquisition is expected to commence in June.
Kristian Johansen, CEO for TGS, said: "Crean 3D will expand TGS' modern 3D coverage in the underexplored Porcupine Basin. With the successful Atlantic Ireland license round in 2016, we see that activity across the Porcupine Basin is continuing to increase, creating exciting new opportunities. The Crean 3D survey further adds to our Atlantic Margins library which also includes data and new acquisition in the Norwegian Sea, North West Africa and Newfoundland Labrador."
Recommended for you

Eco continues acquisition spree with South Africa deal