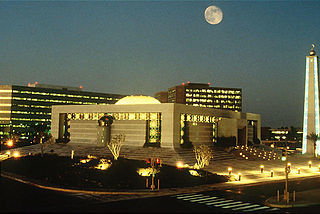 Saudi Aramco has signed a deal with Chinese conglomerate Norinco for the construction of a refinery and chemical plant in the north-east of the Asian country, a news report said.
About $10billion will go towards the construction of a 300,000 barrels per day refinery and an ethylene complex with an annual capacity of 1 million tonnes, an unidentified industry official told Reuters.
Norinco received approval for the complex in Panjin, Liaoning province, in 2015.
Saudi Aramco's other Chinese interests include a 25% stake in the Fujian refinery in the south-east.
Recommended for you

Saudi Aramco says oil demand's nearing pre-pandemic levels