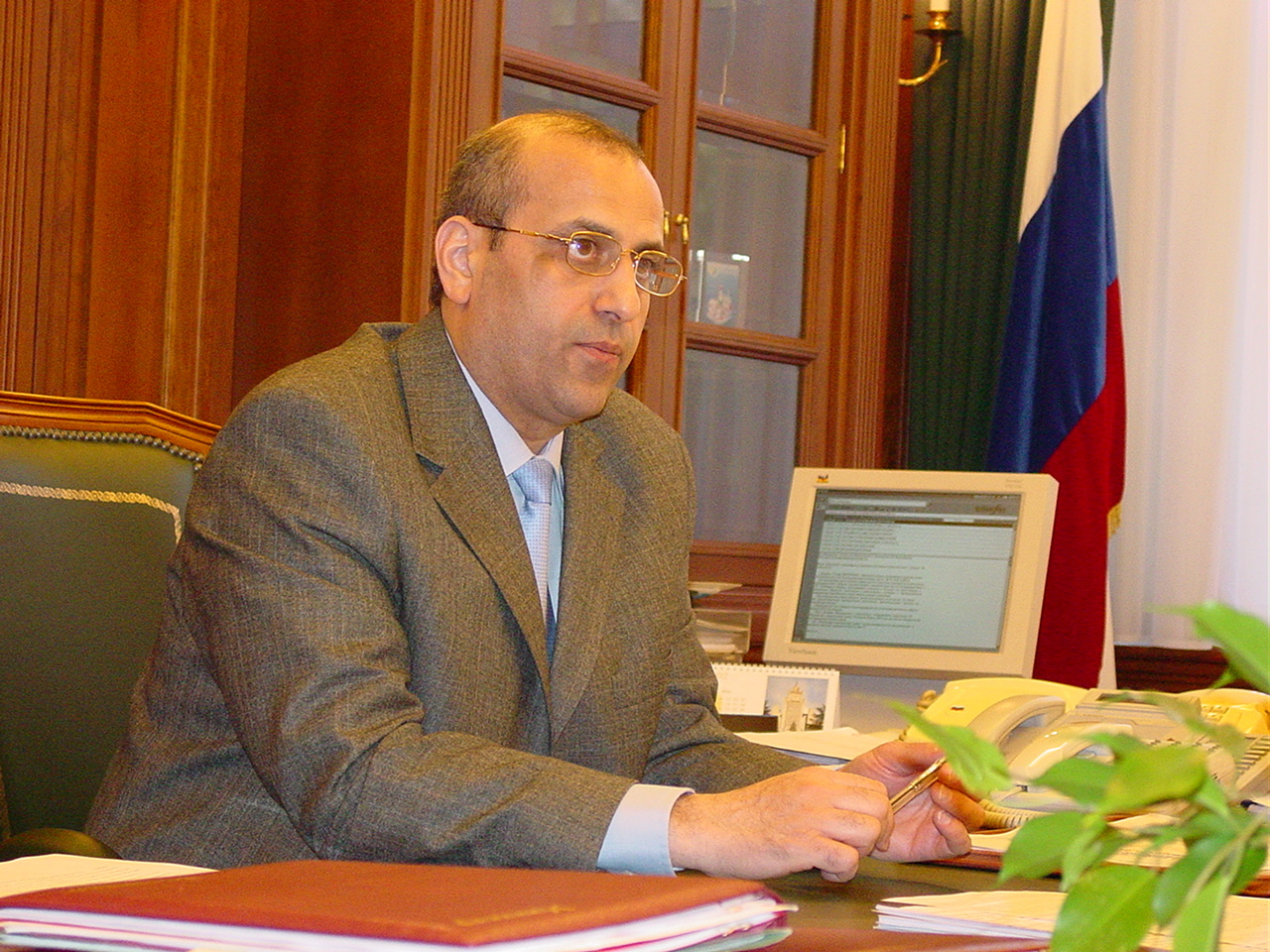 Oil producing nations meet on Thursday to discuss extending production cuts to re-balance crude market supply and demand. The cuts, which came into effect on January 1, comprised a reduction of 1.2million barrels per day for Opec members, and 600,000 for non-Opec states, with Russia making up the bulk of that quota.
Ahead of the meeting, Energy Voice spoke to former Russian Energy Minister Igor Yusufov to get his perspective on the deal and his thoughts on how relations between Moscow and Washington should be cultivated to help the market.
Q. Did Russia adhere to its production quotas during the first five/six months of 2017?
A. We have at least two reasons for thinking Russia complied with its quota.
Firstly, Opec leaders such as Secretary General Muhammed Barkindo said in late March that the cartel had "no complaints about how Russia reduced oil production". On April 28, Russian Energy Minister Alexander Novak said Russia had reduced oil production within the framework of the Vienna agreement − by 300,000 barrels per day. And although the International Energy Agency puts the Russian compliance level at merely 77%, I see that as additional proof, since the IEA traditionally represents the interests of oil consumers.
Secondly, and this is more important than words, we have the dynamics of global crude prices. Despite widespread assertions that Russia stealthily boosted domestic production in January and February, oil prices went up reflecting the interplay between supply and demand. Maybe it was the general compliance of non-Opec producers − estimated by the IEA to be 64%, compared to 106% inside Opec − which resulted in the recent price decline.
But the solidarity shown by oil producers has been effective: Just after the recent Russo-Saudi declaration of willingness to extend the Opec deal, we witnessed a considerable oil price jump. The declaration had a bigger influence on oil markets than the dozens of "expert opinions" which are often inspired by speculative interests.
The relationship between compliance and crude price stabilization is especially important. In 2001, as Russian energy minister and head of the Russian delegation to the 117th Opec conference, I helped negotiate the first ever oil output reduction plan with Russian participation. As in 2016 and 2017, there were many "authoritative" voices in the press and expert community asserting that Russia was "cheating".
But Russia's compliance is now widely acknowledged as fact: Prices rose by nearly a quarter and stabilized mid-term in the range $21 to $25.
Q. Have the cuts benefitted Russia's economy?
A. Cooperation with Opec is effective, and a price increase of $10 per barrel means an additional income of some $30billion for the Russian budget.
According to experts at Fund Energy, an investment fund which I founded, a nine month extension of the Opec deal would stabilise the Urals price at $51 to $53 per barrel, compared to $41 with no extension.
The extension would be worth $7.5billion to the Russian budget in 2017 and $5billion in 2018.
Q. Is there widespread support for extending the cuts among major Russian oil and gas companies?
A. After the production cuts were agreed, Russian President Vladimir Putin said a $10 crude price increase would generate an extra $12billion for Russian oil companies, so I really do not see any reason for concern from firms.
Speaking last week in Beijing, Putin said extending oil output cuts for a further nine months would be the right move to ensure stable oil prices.
He said: "I recently met behind closed doors the leaders of Russia's biggest oil and gas companies. We discussed this theme, and we supported such a proposal."
Renaissance Capital predicts production cuts for the likes of Rosneft, Russneft, Lukoil, Slavneft and Surgutneftegas will be negligible in 2017.
I am certain they will not suffer financial losses.
Q. Is there some tension between the Russian Energy Ministry and companies?
A. Starting from the period when I was energy minister, from 2001-04, relations between the ministry and energy companies have remained constructive with a fruitful dialogue. There can be differences, but they can and must be overbridged in pursuing common interests – such as stable oil markets.
One of the instruments we created 15 years ago for the maintenance of this dialogue was the Central Dispatch Department of the Energy Ministry. The idea was that all companies provide this body with on-line data on production, transport and marketing of oil and gas and products.
This trust building measure helped create an atmosphere similar to one found in a self-governing organisation. It demonstrated companies' transparency and enabled the government to collect the newest information.
Q. Do Russians blame US shale for the failure of the cuts to dramatically improve crude prices?
A. Blame is not the right word if we are speaking about countries pursuing their economic and political interests. I have known Secretary of State Rex Tillerson since 2002, when he worked for ExxonMobil, and I am sure there is profound calculation behind America's will to begin massive shale exports.
The fact is that America cannot cover the 1million barrel daily demand which emerged as the result of the Opec deal. There is a big logistical and financial difference between oil delivery using the Druzhba pipeline to Europe or China and the transport of shale aboard tankers.
Instead of analysing possible losses from the influx of American hydrocarbons to traditional markets, I would propose a return to the process of Russian-American Commercial Energy summits.
I had the honor of being the Russian co-organiser of the first summit in Houston in 2002 and the second in Saint Petersburg a year later and now I would support the organisation of a third one.
In addition to the traditional agenda, which comprises oil and gas technologies, prevention of oil spills, the development of new energy sources, Russia and America could discuss the future of energy markets under new conditions.
Fund Energy would be glad to contribute to the success of this forum. The main theme would cover the necessity for all oil producers to cooperate and not to compete.
Global economic development will require considerable amounts of hydrocarbons over the coming decades, and there will obviously still be a place for all fair producers.
On Opec, I would stress that on May 25, when the final decision will be made on the oil production cut extension, I would hope that the next step would be a dialogue on the future of these energy markets with American participation.
IGOR YUSUFOV MINI-BIOGRAPHY
Igor Yusufov, born in Derbent, Dagestan, has more than 30 years' experience in energy industries.
Mr Yusufov was Russian energy minister from 2001 to 2004.
From 2003 to 2013, he was a member of the Gazprom's board.
In 2011, he got into private investment activity through Fund Energy, which he set up.