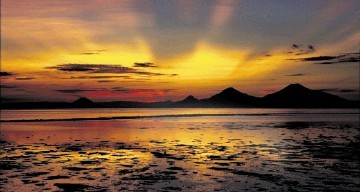 Exxon Mobil (NYSE:XOM) has signed a production sharing contract with the government of Equatorial Guinea for a deepwater block located 36 miles west of capital Malabo.
The block, EG-11, measures about 307,000 acresand is adjacent to the Zafiro field located in Block B.
Following ratification of the contract by the government, ExxonMobil will carry out the work program as operator with an 80 percent working interest. GEPetrol holds a 20 percent working interest.
Steve Greenlee, president of wholly owned subsidiary Exxon Mobil Exploration Company, said: "We look forward to building on our more than 20-year history of safe operations in Equatorial Guinea with this new high-quality exploration opportunity.
"We are excited to add block EG-11 to our leading global deepwater acreage position and to expand the value of our important business in Equatorial Guinea."
The contract includes a commitment to acquire new and reprocess existing 3-D seismic data. ExxonMobil will also work with the government of Equatorial Guinea to further develop the national workforce.
Mobil Equatorial Guinea Inc. operates the Zafiro field with 71.25% interest. GEPetrol has 23.75 percent interest and Equatorial Guinea has 5 percent.
The field is in water depths between 400 and 2,800 feet and has produced more than 1 billion barrels in its more than 20 years of production.
ExxonMobil Exploration and Production Equatorial Guinea (Offshore) Ltd. holds an 80 percent interest in block EG-06, which is adjacent to block EG-11.
Recommended for you

Petrojet, Taqa sign deals on Equatorial Guinea work