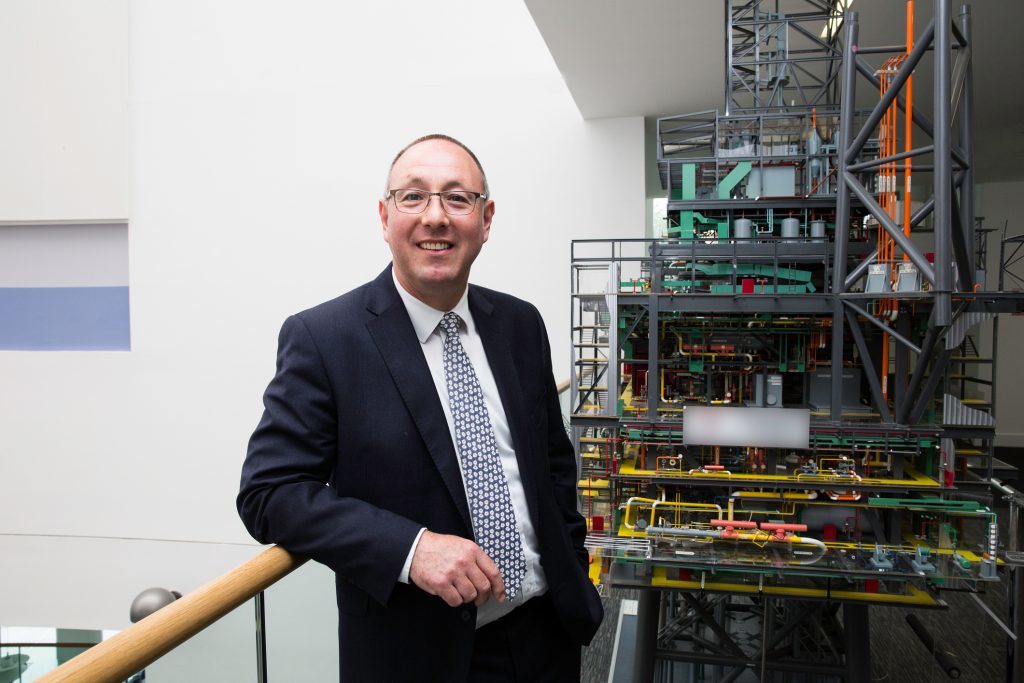 An academic has warned that UK oil and gas companies risk could miss the opportunity to lead innovation in the sector, if they fail to prepare staff for new technology.
Professor Paul de Leeuw of Robert Gordon University said that the UK oil and gas sector needs to embrace innovation to stay ahead of competitors elsewhere.
He said: "We need to upskill, reskill people and make them ready for a new environment, to take the fear of that new technology away.
"New skills development – we need to create 'robot managers', 'data managers' and we need to do it fast.
"If we don't do it, somebody else will."
During a talk at the Oil and Gas UK (OGUK) Conference in Aberdeen today, he also highlighted the demographic changes which have already taken place in the industry.
He identified the challenges affecting the level of employment in the industry – including basin decline and increased efficiency efforts.
The professor also said that the industry will produce new job roles as technology advances.
He said: "From a strategic business perspective we will create new jobs – exciting new jobs – which will support the industry both here in the UK and internationally."
But, he added that while new types of jobs will be created, the overall number of jobs available is likely to decline.
He said: "I think there's an inevitable attrition, people will leave the industry.
"There's an inevitable decline for the North Sea oil and gas industry."
Recommended for you

Sturgeon: those calling energy strategy a 'betrayal' haven't read it properly