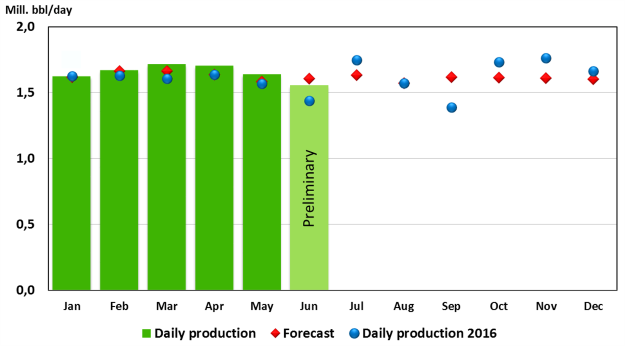 Oil production in Norway last month was 8% higher than in June last year.
Preliminary figures released by the Norwegian Petroleum Directorate showed an average daily production of 1,554,000 barrels of oil last month.
Despite the increase, production was about 3.3% below the directorate's prognosis for the month.
An average of 307,000 barrels of NGL and 24,000 barrels of condensate were produced each day.
Total petroleum production for the first six months of the year is about 119.6 million cubic metres (MSm3), with 47.5 MSm3 of oil, 0.365 million barrels of NGL and a total of 9.1 billion Sm3 saleable gas production.
Recommended for you

Can oil ever be green? Norway turns to wind-powered drilling