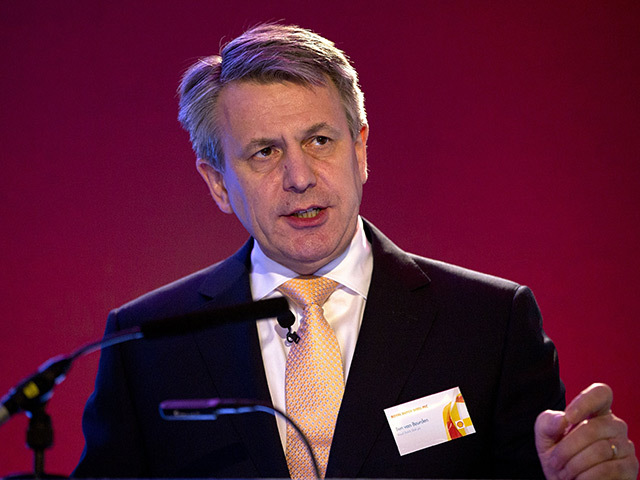 Shell has completed more than 80% of its $30billion divestment programme.
The supermajor announced this morning that it had shed assets worth $25billion as part of the reshaping of its portfolio.
This included the landmark North Sea deal with Chrysaor earlier this year, worth around $3.8billion.
It also comes following the $68.2billion merger with BG Group.
The supermajor also recently agreed to sell its stake in Irish gas project Corrib in a deal worth up to 1.23 billion US dollars (£956 million).
The firm said adjusted earnings rose from 1.05 billion US dollars (£800 million) to 3.6 billion US dollars (£2.7 billion), an increase of 245%.
The figures were flattered by a disastrous second quarter in 2016, when it was stung by dilapidated crude prices and costs linked to its takeover of BG Group.
This time last year Brent Crude was trading at round 45 US dollars a barrel compared to circa 50 US dollars today.
Royal Dutch Shell Chief Executive Officer, Ben van Beurden, said: "Shell's strong results this quarter show that we are re-shaping the company following the integration of BG.
"Cash generation has been resilient over four consecutive quarters, at an average oil price of just under $50 per barrel. This quarter, we generated robust, earnings excluding identified items of $3.6 billion, while over the past 12 months cash flow of $38 billion has covered our cash dividend and reduced gearing to 25%.
"The external price environment and energy sector developments mean we will remain very disciplined, with an absolute focus on the four levers within our control, namely capital efficiency, costs, new project delivery and divestments.
"I am confident that we are on track to deliver a world-class investment to our shareholders."
The non-operated Schiehallion redevelopment, Quad 204, West of Shetland in which Shell holds a 55% interest in came onstream during the quarter.
Upstream divestments totalled $8billion including the sale of its interests in Canada.
Downstream the LPG business in Hong Kong and Macau was sold off.
Outlook for the third quarter of 2017 was said to be "positively impacted" by the start up of the Gorgon gas field in Western Australia, with some 60,000 boe per day due.
However upstream earnings will be hampered by the divestments, which will see significant boe/d wiped off the books.
Recommended for you

Shell CEO says £25bn UK investments 'have to make sense' amid windfall tax calls